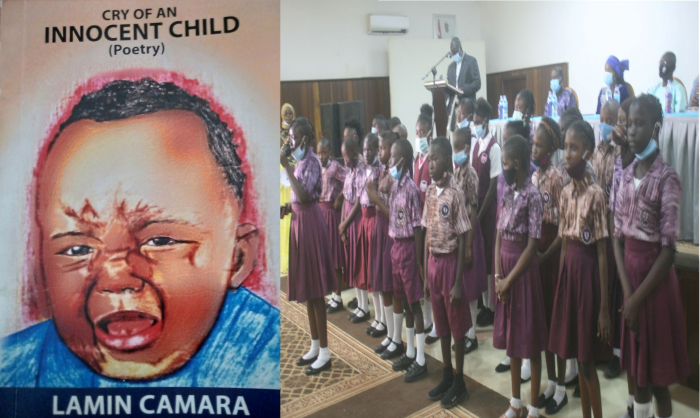 The 114-page book features about twenty poems which include Child of Morale and Respect, Patriotism, Your Precious Time, Anger, Peace, Who am I and What Can I do for My Society?
Also, the book features exciting pieces such as Caring Parents, The Cry of An Innocent child, Respect, My Rich Customs and Traditions, Tribalism and more.
The poetry book, brings to the fore the responsibilities 'we owe to our children by creating the enabling environment for children of all backgrounds to reach their full potentials.'
"The book accentuates child rights in which education occupies pride of a place. Also, it beams a torch on issues that affect children and help to surmount the many challenges that they face. The book would equip children with the requisite tools to live up to expectations."
Special guest speaker, Dr Kebba Gumbo Simma called on all and sundry to support and encourage the author and all other authors by buying their books to enable them reach higher heights and advance their educational pursuits.
Patronising their work, he said, would enable them to become well renowned writers in the future.
Dr. Cherno Omar Barry, who reviewed the book, shared his open knowledge of the book.
Dr. Barry took his time to analyse some of the poems in the book and with his experience in literary writing and book reviewing, further describing the pieces and use of language in the book as "excellent."
Students of Rosastou Junior School recited some of the poems to entertain the gathering.
About the Author
Born in Kaur Janneh Kunda, Lamin Camara, is a qualified teacher, whose passion for the young ones made teaching an interesting venture for him.
In fact, this among other issues inspired him to write the poetry book. Camara has over the years taught in many schools including the far-flung communities in the country.
Read Other Articles In National News