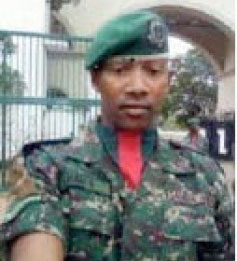 It could be recalled that in 2019 a fellow military officer mistakenly shot Corporal Bah in the leg at Kanilai while on a national duty.
Since then Corporal Bah and his family have been struggling for his overseas treatment until last Thursday, when government finally completed his documents and paper transaction to the Asian country for further treatment.
Speaking to The Point Monday, Mamudou Jallow, cousin to Corporal Bah expressed delight to see that his brother has finally left for overseas for treatment after a challenging journey.
"It is good that government has now fulfilled it promises on Corporal Bah. It was the duty of the government to take him to overseas treatment." he said.
According to Jallow, Corporal Bah is expected to be back in The Gambia in January upon full treatment.
Meanwhile, he commended media fraternity for keenly following and reporting on the issues with regards to overseas treatment.
Read Other Articles In National News