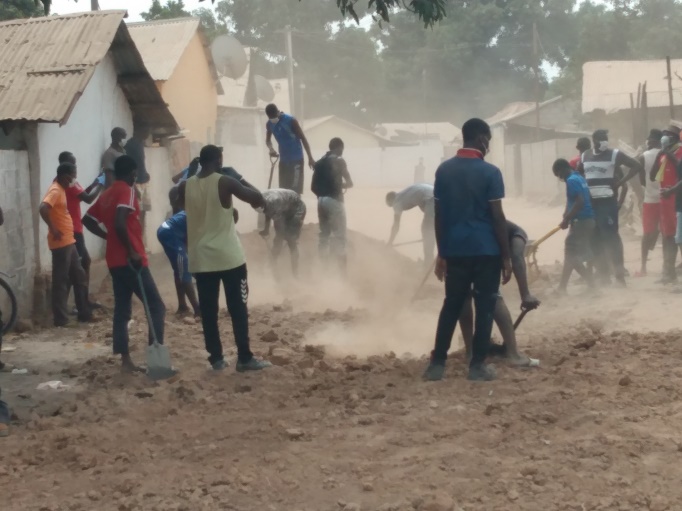 Most of the roads in the areas are barely accessible during rainy season which affects the daily activities of the people, including access to markets.
At Brikama Berewuleng, seven feeder roads are targeted to be rehabilitated in partnership with the Brikama Area Council who provided fuel and heavy equipment for the work.
Secretary General of Berewuleng Development Organisation, Buba Jallow said they are giving back to their community to address a complex situation they always encounter during rainy season. "This is one of the seven roads we target to rehabilitate with intention of expanding," Mr Jallow said at the start of the project on Saturday.
Councilor of the ward and vice chairman of Brikama Area Council, Ismaila Jallow said the initiative was a partial fulfillment of his campaign promise, saying his ward is well organised to do the work with support of their partners.
Chief executive officer of Brikama Area Council, Modou Jonga said the initiative was timely, saying it is part of the council's strategic objectives. "We expect that in the end, most of the feeder roads will be accessible. Our intervention in Suba ward will be one of seven interventions across majority of the roads in the region."
At Busumbala Sanjonding, six roads are targeted to be rehabilitated. This one also comes with a 200 trips of gravel and fuel support from the Brikama Area Council, through the ward councilor.
Chairman of Busumbala Village Development Committee, Alhagie Sarjo Darboe said the six roads they target to rehabilitate under the initiative are hardly accessible during rainy season. He appealed to members of the community to actively participate in the rehabilitation work.
Public relations officer, Lamin Sanyang said they have been facing serious problems of accessing the high ways during rainy season because of the dilapidated conditions of the feeder roads.
Busumbala Ward lady councilor, Abie Bangura commended the community of Sanjonding for uniting together to address a common obstacle they are facing.
Read Other Articles In National News