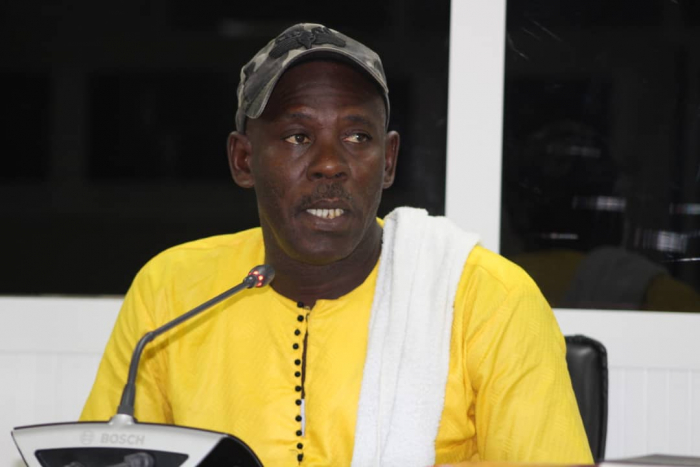 "For those saying Barrow facilitated our release, that's total false because Barrow was on the run and there was no way he could order our release at that moment. As Jammeh refused to step down, it was the court that released us and not Barrow."
Narrating the events surrounding his arrest and encounter with NIA officers in April 2016, Mr. Touray said UDP organised a demonstration because of the bad laws government imposed on politicians – that's to pay D1 million before running for presidential election.
He testified that as they were demonstrating around Westfield, one police officer by the name Sowe, of the Serrekunda Police Station made a call; and all of a sudden, a truck with paramilitary officers arrived.
He added that about 26 of them were arrested and taken to PIU Headquarters. After their arrest, he said, Solo Sandeng, Landing Marong, Ebrima Ceesay, Kekutu Yabor and Alieu Saidykhan died after detention.
The witness told the commission that it was later around 7 p.m. when the then IGP Yankuba Sonko came and then they were taken to Mile 2 by paramilitaries and NIA officers.
"At Mile 2, our details and pictures were taken. They later took us to military confinement and after 2 a.m., the NIA officers came back and took us to their headquarters in Banjul with lights off in that premises. Black sacks were covered with our heads and taken to a room for interrogation."
"I was later taken to a room where I met masked men who asked me to lie down and they hit me with belts for five minutes with cold water being poured on me."
He said the torture brought him some memory loss, adding that after the torture, they were taken back to Mile 2.
He told the commission it was a court order that detained them at Mile 2, Remand Wing.
The witness added that they were later transferred to Janjanbureh prison for one month 15 days.
"We were taken to Mansakonko Magistrates' for Court and the judge sentenced us to three years imprisonment on the basis of misconduct. But during the whole process, we didn't have access to a lawyer who could represent us."
He further testified that he spent eight months and three days before he was subsequently released from the prison.
"After the 2016 elections, we were taken to court and we were given a bail and later acquitted and discharged by the court."
Read Other Articles In Headlines