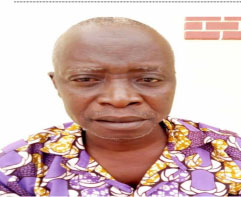 According to the secretary general and party leader of the UDP, "the conduct of the police were a flagrant violation of the rights of the citizens they victimised including the unprovoked physical assault on Lamin Fatty, a reporter on assignment to cover the press conference and subsequent arrests that ensued in the illegal conduct of the police officers on the scene".
According to him, "no Gambian should have their constitutionally guaranteed rights violated including their freedom of speech and assembly."
Darboe added that "UDP also condemns any effort that attempts to use the instruments of government particularly the security services to subvert our hard earned democracy. The harassment of citizens in their own homes exercising their rights is anti democratic and abuse of office," he pointed out.
It is the responsibility of the government, he said, to both respect and enforce the law at all times. "Deploying security forces on errands that turn them into law breakers undermines trust and confidence in the very people charged with ensuring our individual and collective security," Darboe stressed.
He further said that the demand to the government of The Gambia is a simple one that is to follow and respect the law. "The trumped up charges against Jerending must be dropped and no further steps should be undertaken to violate his rights and freedoms including holding a press conference in his residence or elsewhere he and his associates choose to talk to the public," the UDP leader affirmed.
The UDP presidential candidate further highlighted that he demands those officers who assaulted the journalist Lamin Fatty be held accountable for their conduct as provided for under police procedures.
"We demand that those police leaders who gave the orders for this illegal act to be held accountable in order to deter others from doing the same again," while adding that "the security forces should not be used as political instruments in any democratic society," Darboe stated.
Read Other Articles In Headlines