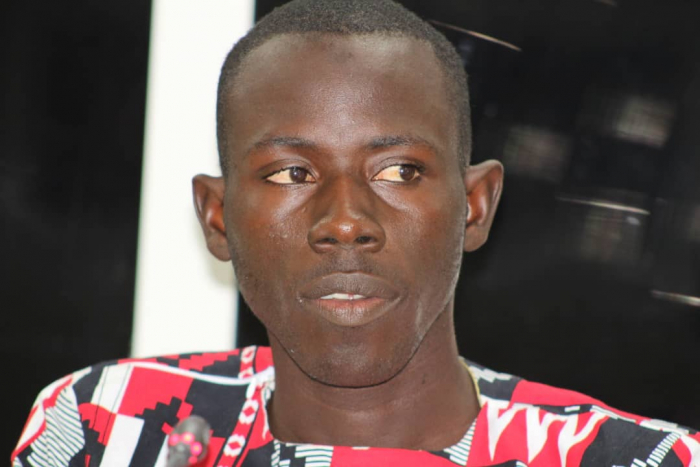 Njie said his duties were to farm for former prison director David Colley during the rainy season and during the dry season, he would become a proper prison officer. He added that he used to pay his own fare to reach the farm and as a private officer, he was paid D1, 500.
He testified that Ablie Ceesay had a problem with the president and was detained, adding when he (Ceesay) was admitted at the hospital, he was assigned with one Edrrisa Manga to guard Ceesay at 10 p.m., admitting that was his first time to guard a prisoner.
Around 12 p.m., the witness testified that Chief Officer Kalilu Sanneh visited them and chatted with the prisoner and gave him (Njie) D100 to buy dinner. He added that Sanneh also sent his colleague to Edirisa to fetch water for him.
"When I came back, he gave us juice which we drank. After eating and drinking the juice, we couldn't understand our bodies and we later fell asleep. We woke up around 1a.m. and realised that the prisoner had escaped."
Njie testified that they rushed to different gates in search of the prisoner and later called Mile 2. He added that after calling Mile 2, Chief Sanneh came within an hour but he asked them to continue searching and that he would get another officer to help search as well.
"We searched till 4 a.m. but we couldn't see him. Then we walked towards Mile 2 and upon arrival at Gambia High School, we were arrested and taken to Jeshwang Prison. Later in the morning, we were taken to Mile 2 at the senior officer's office where they undressed us and took us to the remand wing."
He testified that they were later taken to deputy director of Prisons, Yahya Jarjue, who spoke to his colleague in Jola and later turned and spoke in Jola. However, he said, he couldn't respond because he is not Jola. He said the Jolas were the most powerful people at the prison because most of the senior officers were Jolas and they were moved by tribal sentiment.
Njie stated that Jarjue ordered him to be taken to the Security Wing and Manga was returned to the Remand Wing.
The following day, he testified, "David Colley asked for us in his office and when we arrived, he asked us to wait because the NIAs were coming to pick us." Njie said he recognised Gora Njie among the NIA officers who picked them.
"We were detained at a place that smelled of urine and our hands were cuffed at the gate. I couldn't sit or sleep for hours. I spent two months and three days at NIA and we were charged and taken to court."
The witness continued that during the court proceedings, they were detained at the Remand Wing for nine months before they were acquitted and discharged.
In his concluding remarks, Njie called on people within and beyond the country to assist him complete the balance owed to his lawyer.
Read Other Articles In Headlines