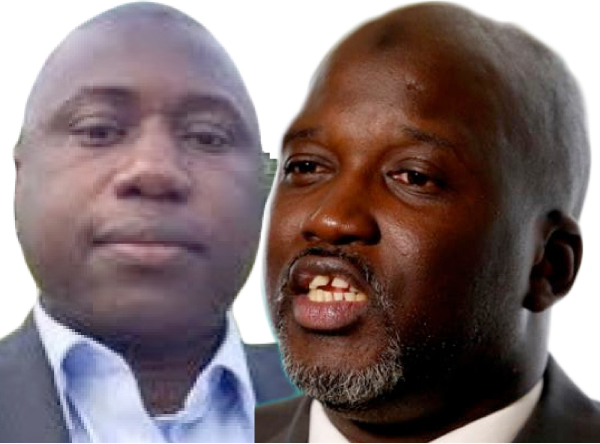 The sources added that Mr. Tambadou, who had been appointed attorney general and minister of Justice since 7 Feb. 2017 is going back to the Arusha UN Court in Tanzania, where he had previously worked as Trial Attorney (a special adviser to the UN prosecutor), the prosecutor, was Justice Hassan Jallow, The Gambia's current Chief Justice.
Sources further said that Mr. Tambadou is to be appointed registrar general, a portfolio equivalent to assistant secretary general in the UN.
President Adama Barrow meanwhile thank Attorney General Tambadou for his "patriotic and selfless service to country, for his steadfastness, honesty, professionalism and candour" during his tenure as Attorney General and Minister of Justice.
"He has successfully initiated and diligently executed several of the Government's key governance reform activities such as the establishment of the Constitutional Review Commission, the Truth, Reconciliation and Reparations Commission, the National Human Rights Commission, the Janneh and Faraba Banta Commissions of Inquiry, and several other legislative reforms. With his guidance, we have now transformed our judiciary in particular and the administration of justice system in general into a truly independent and robust organ of the State that all Gambians should be proud of," news release from the Office of President states.
"He also helped restore The Gambia's regional and international image and leadership in the global human rights movement. Every Gambian should be proud of his achievements. Therefore, His Excellency, President Barrow, his entire Cabinet, and the Government of The Gambia wish Attorney General Tambadou well in his future endeavours."
"Consequently, pursuant to the provisions of Section 71(1) and 71(3) of the Constitution of the Republic of the Gambia, His Excellency, President Barrow, has appointed Mr. Dawda A. Jallow as Attorney General and Minister of Justice from 1 July 2020."
In similar development, Alassan Senghore, the national coordinator of Gambia Covid-19 Preparedness Response Programme also resigned on Monday 22 June 2020, official sources say. However, no reason has been advanced over his resignation and The Point's efforts to reach him proved futile.
Read Other Articles In Headlines