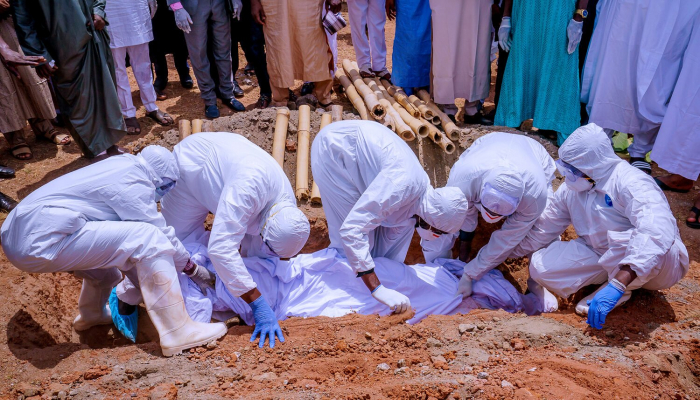 The ministry revealed this during their daily covid-19 update on Sunday.
The Red Cross is currently responsible for the burial of people who died from coronavirus in the country. The body is supported by a security taskforce.
In their situational report on Sunday, the ministry further said that part of their challenges is the existence of pervasive community transmission of covid-19 in the country, especially in the Western One and Two Health regions.
"Our other challenges are occurrence of covid-19 among healthcare workers and cost borne by government at designated quarantine facilities is prohibitive and may be unsustainable."
The ministry has now recommended intensification of community engagement and sensitisation on the importance of safe and dignified burials and imposition of stringent lockdown measures in both Western 1 and 2 regions in order to curb the spread of the virus
"IPC measures should be strictly adhered to in all public and private healthcare facilities. Provision of adequate stocks of PPEs to all health facilities."
The ministry finally called on health workers to observe all covid-19 preventive measures including the donning of appropriate PPEs at all times.
Read Other Articles In Headlines