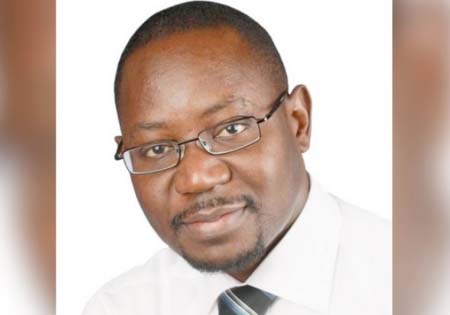 Mr. Fatty was accused of accepting bribes to the controversial awarding of a contract to Semlex Company to produce the country's national documents including National identity cards and passports while serving as the Interior minister.
At the time, the former Interior Minister Fatty has denied any wrongdoing vehemently maintaining his innocence.
After the parliamentary committee reported to the Assembly which made no mention of his involvement, Mr. Fatty took to his Facebook account expressing relief for his vindication and showing gratitude to those who trusted him during those difficult moments.
"All praise due to Allah. I have always maintained my innocence, and yesterday Allah vindicated me through the National Assembly," Mai said. "I did not award any contract to Semlex nor did I request to receive bribes during my time as Minister of Interior."
While welcoming the report Mai said, "it is now 100% absolutely clear before the nation that all of the false, vindictive and malicious allegations made against me have now been conclusively, affirmatively debunked, through the investigative process by The Gambia National Assembly."
Mr. Fatty thanked Honourable Member for Serekunda Halifa Sallah who served as the Vice President of the Committee for completing the investigation three years later.
"Now that the Parliamentary Committee completed its job and found nothing culpable against me, today, I want to publicly acknowledge and thank Hon. Ousainu Darbo (at the time Foreign Minister) and Hon. Baa Tambadou (former Justice minister) who came out publicly at the time, to contradict the allegations against me, for their courage to defend the truth."
He expressed gratitude to his family, his party supporters and all those who believed in him during what he described as "difficult period".
The Gambia Moral Congress leader went on to forgive all those who might have wronged him saying: "I forgive my accusers and on their behalf I seek Allah's forgiveness for them for the malicious allegations they peddled against me."
Read Other Articles In Headlines