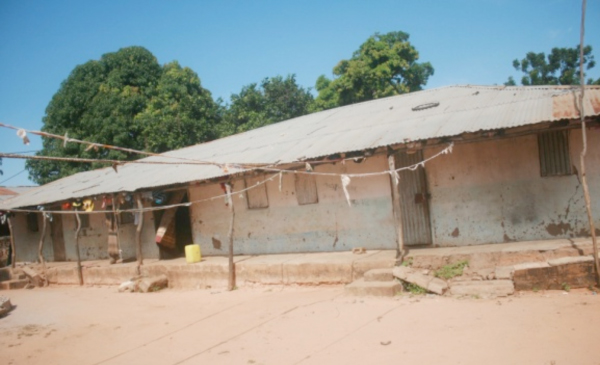 Kunta Kinteh was born in 1750 to the family of Omoro (father) and Binta (mother) but 1767, he was captured and enslaved at the age of 17 in Albreda and taken to America where he died in 1822.
Paying an unannounced visit to the family homestead Juffureh/Albreda in North Bank Region, Hamat N.K. Bah expressed dismay at the situation he found the compound.
"It is a shame for this place (structure) to remains as it is now since Alex Hailey, the author of the book 'Roots' visited here over 40 years ago. It is not fair to the family. That's true," Bah expressed with dissatisfaction.
The minister informed the district chief and Kunta Kinteh's family that his ministry cannot make an immediate commitment "for now but there is an intention for us to see how best to improve the place."
But "either we like it or not," Bah continued, "we will do our best, personally, myself to see what we can contribute to improve this place and whatever I can do in my power as a minister of Tourism and Culture. We will see what we can do to improve condition of this place."
Responding to some complaints from the villagers of the twin communities, Juffureh and Albreda, Bah advised them to unite and speak with one voice.
"Work hand-in-hand with your chief and governor and also the Gambia Tourism Board and National Centre for Arts and Culture who can help you to develop a brochure which will be followed by all visitors to the ancestral home of Kunta Kinteh, the villages and the Kunta Kinteh Island," he advised.
In extension, the Tourism and Culture minister advised Gambians to do away with enmity, jealousy and develop their communities and the country at large.
Read Other Articles In Headlines