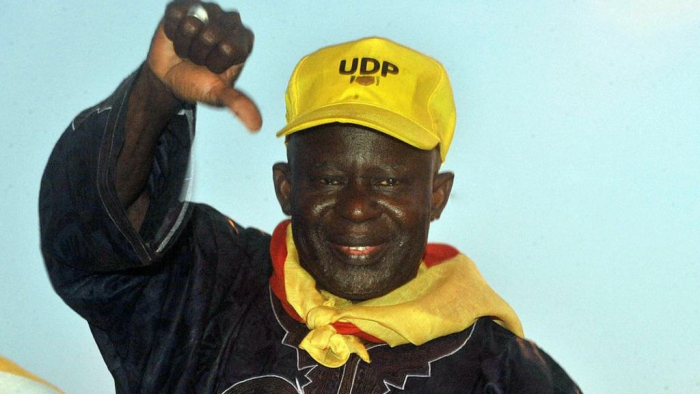 Lawyer Ousainou Darboe was speaking on Friday during a solidarity session with the party supporters from Kiang West at Busumbala in Kombo North.
"We are ready and prepared to revert to measures similar to April 2016 to save Gambia." he said.
He laid out measures of how the party is ready to stand up for nation again, making reference to 16th April2016 march past, when they took to the streets demanding the release of Solo Sandeng, who had been murdered in custody the previous day.
"It was I and Kemeseng Jammeh who were binding together while the late Lamin Dibba and Femi Peters got roped together and we would walk like animals. But it's all for the sake of The Gambia. The Gambia deserves that," said the UDP leader.
Darboe quizzed' if a young man like Solo Sandeng whose kids were small could sacrifice his life for the country', why would some of them who have grandchildren be afraid of death.
This, he added, is the reason why they accepted to be handcuffed and also experienced all kinds of treatment just save the country.
"If a young man like Solo Sandeng whose kids were small could sacrifice his life for this country why would some of us who have grandchildren be afraid of death," he asked."
The veteran politician promised to do the same thing 'if necessary just to save the country.'
"If anything happens in this country that shouldn't, the position we took in that instance is the same position we will take to save this country."
Read Other Articles In Headlines