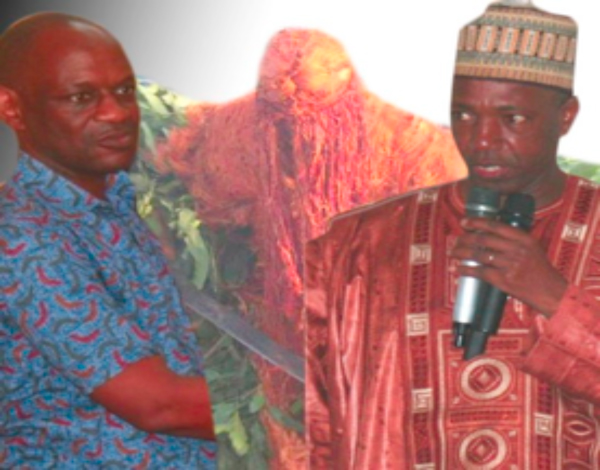 Honorable Minister Hamat N.K. Bah told this medium that all those information circulating on "social media are false information that is not emanated from the Ministry, NCAC or local organising committee for the festival."
Minister Bah, as usual assured of a splendid celebration of the 4thJanjangbureh Kankurang Festival and quickly advised "all participants to adhere to the precautionary measures as laid down by the WHO and Ministry of Health."
Hassoum Ceesay, director general of NCAC, reiterated the words of the minister that Janjangbureh Kankurang Festival is taking place in the historical island of Janjangbureh and it is not cancelled as the center is working hand in glove with the local organising committee which is currently in Banjul for fund raising.
"As usual NCAC, YEP, and National Commission for UNESCO are supporting the festival together with other partners and of course the local organising committee. Everyone has role to play in the festival because the Kankurang is listed as UNESCO Intangible Cultural Heritage Patrimony for The Gambia and Senegal since 2005," DG Ceesay disclosed.
He noted that it is very important to organise it as it "is part of us fulfilling our obligations to UNESCO to enhance interpretation and understanding of the Kankurang. This is, because The Gambia signed the 2003 Convention on Intangible Cultural Heritage."
The DG emphasised that Kankurang Festival is not like any other festival as the festival "is part hence it is scaled down because of the coronavirus. The festival will go ahead so that the date for the and parcel of The Gambia honouring our obligation as signatory of the 2003 UNESCO Convention on Intangible Heritage so that's why it cannot be cancelled or postponed."
Mr. Ceesay noted that the festival in its fourth year might not be celebrated as usual this year festival can be constant.
Observing the preventive measures and Ministry of Health guidelines, he noted that all sanitary measures are already in place for the safety of participants.
"It is not going to be only Kankurang show because the festival will also be used to sensitise and raise people's awareness about the coronavirus festival especially on the new variants of the covid-19," he added.
Read Other Articles In Headlines