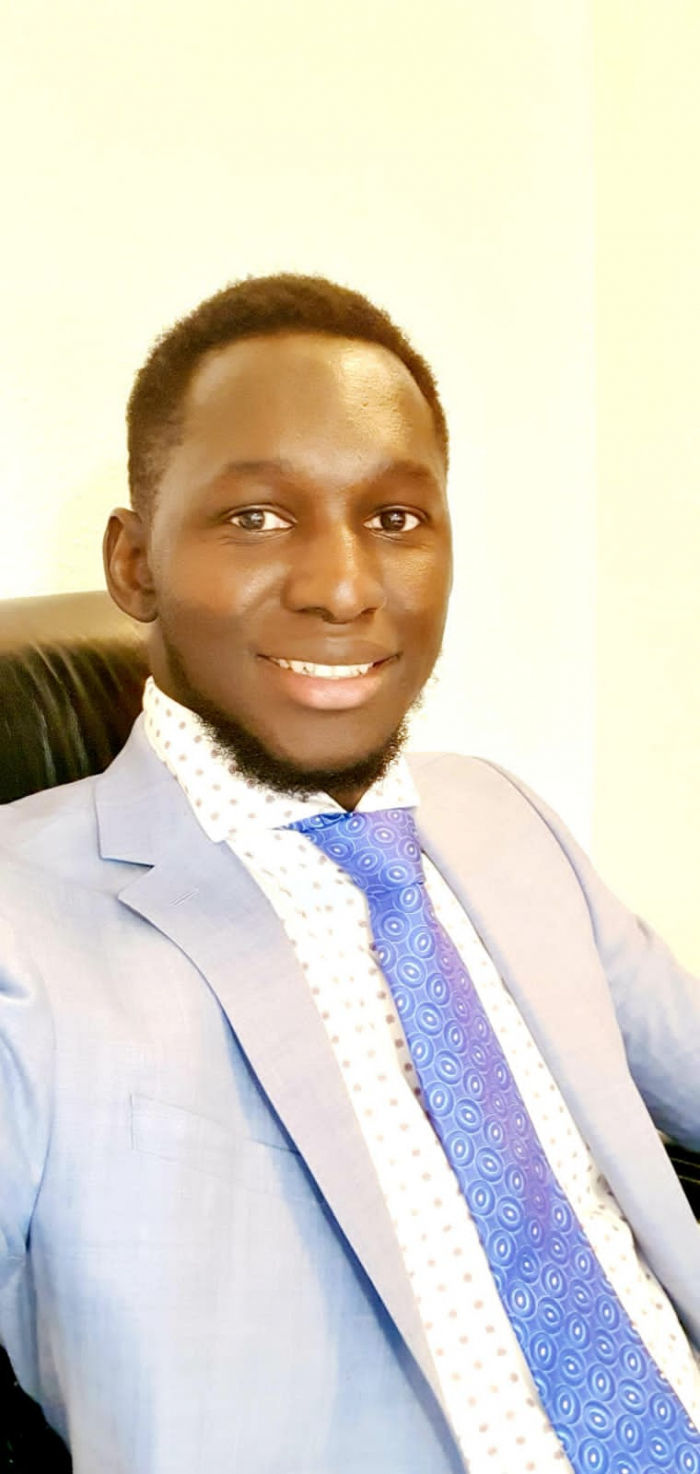 In December last year, a batch of 22 Gambian citizens were expected to be deported from Germany with the flight later being delayed after it failed to secure a landing permit into the country with a flimsy excuse from the Gambian authorities that President Adama Barrow, who was supposed to sign the landing request papers was not at State House.
Yaya Sonko, told The Point in an interview that the refusal by the Gambian government to accept its citizens after signing a deportation agreement paper is baseless, revealing that the European Union (EU) and The Gambia government had agreed on a signed EU Good Document Practice to accept deportation of Gambians from Germany.
"In 2017 the government of The Gambia and the EU had signed a deportation agreement in which 50 Gambians were to be deported every month.
"This is the fact of the matter because any time you ask Gambian authorities about whether they have any involvement in deportation of its citizens, they would always deny it. But I can inform you that Germany authorities responsible for asylum seekers will tell us that our government signed the Good Document Practice with the EU in Brussels to allow deportation of her citizens."
"It is simple to know such things here in Germany. What you do is to call their authorities responsible for asylum seeking, then every information will be shared. And beside me, I have friends of German parliamentarians whom I discuss with every time."
"If you can remember, the EU has given 11 million Euros to The Gambia government for Youth Empowerment project. Other financial youth project were given by the German government and Germany, being chief financier of the EU budget would tell you that its government is relying on the agreed signed EU Good Document Practice' with The Gambia government for the deportation of her citizens from Germany," he affirmed.
He alleged that in November 2020, the news of deportation of Gambian citizens from Germany was disclosed to him by the German authorities. According to him, when he heard the news, he also tried to inform both the Gambian Ministry of Foreign Affairs and the Immigration Department and know their stance on the issue but none of these offices had picked-up the calls, adding that the German authorities had given Gambia government time to regularise issues on deportation matter.
"I can inform you that our government is not doing its role to protect her citizens from the mass deportation. In 2018, a protest organised in The Gambia by deportees with some activists demanding a moratorium on mass deportation of Gambians from Germany was impactful as a year moratorium was granted by the Germany government."
"But after that, authorities in Germany were following The Gambia government to have a dialogue in regularising certain deportation agreements made in order to avoid such mass deportation, but to our dismay, authorities in Germany would tell you that our government never pays interest."
The Germany authorities on 1 October 2020 sent a verbal note to The Gambia's Ministry of Foreign Affairs informing them of the announced repatriation chartered flight with up to 25 Gambian nationals, starting from the 18 November to 20 November 2020 which was later cancelled due to the lack of landing permit for the flight."
"Lets us expect more deportation this year as deportation of Gambians for the month of November and December was cancelled due to insecure flight landing permit of Gambian migrants. And I can tell you that the Germans are very resolute about it," he said.
The Point's attempt to reach the Ministry of Foreign Affairs for comment proved unsuccessful.
Read Other Articles In Headlines