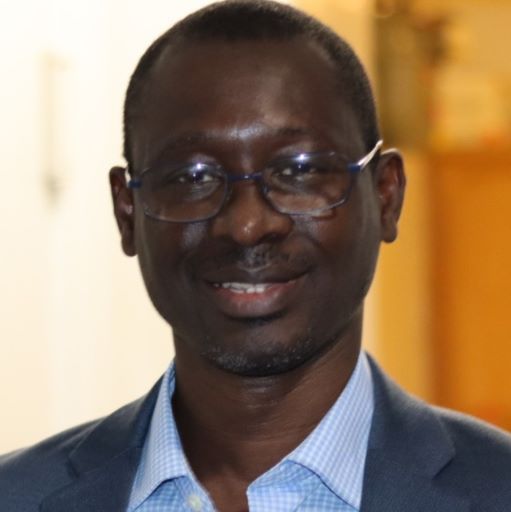 The ferry management has signed a business deal with a Schottel, Germany Company. It (GFS) has ordered three new caterpillar marine engines worth €11.9 million for the Johe and Kunta Kinteh ferries; two schottel pump jets worth €11.2 million for the Johe Ferry and two new rudder propellers worth €7.4 million for Kanilai Ferry.
Speaking to The Point exclusively at his office, Mr Jawara said: "These equipment will make the ferry more reliable and ensure effective service delivery between the two crossing points."
He said GFS has already ordered the material from the German company, Schottel and has made the initial installment. "We are now waiting on delivery of the material and once we are informed of the completion of the manufacture of the material, we will do the final installment and the material will be delivered to us," he said.
Speaking further, he said the German company has informed GFS production of the Johe materials have been completed, adding anytime GFS completes the balance, the material would be shipped to the Gambia in September.
"We are expecting to receive the engines in October," he said.
However, he said currently the suppliers have not informed GFS about the delivery of the pump jets due to the fact that ordering those materials was done just recently.
"Delivery of pump jets normally takes about five months," he added.
Defending GFS decision for the refurbishment, he said under normal circumstances, a caterpillar engine should be completely overhauled every 8500 hours to ensure effective and safe transportation of goods and services.
Jawara added that purchasing a new engine is cheaper and more economical than having a complete overhaul of caterpillar engines. This, he said, motivated GFS to purchase new engines.
In another development, Jawara said GFS is working harder to develop its ferry schedule on the website to ensure the public is regularly updated on the hourly travelling of the ferry.
This latest development, he said, would enable GFS to inform commuters exactly when a ferry would leave Banjul or Barra and which ferry would be at the terminal at a particular time.
He said it would also enable commuters to know what time the ferry would arrive.
Read Other Articles In Headlines