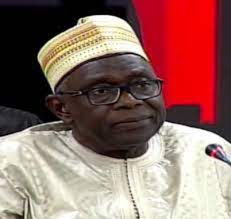 "The Nigeria government has recently given 2 million barrels of crude oil to be lifted by The Gambia but upon trying to hide it from the people, the government eventually gave the contract to a company called Sahara to remove it and do the selling for them."

"In 2016, we thought we were looking forward to a transformed Gambia and a foundation of development but that wasn't the case, instead we came to see a Gambia from the frying pan to the fire."

"We laid a foundation and during the change of government, there was a time that the heavy fuel oil that NAWEC used to run their generators was about to finish in two weeks and there was no money at the time."

During the said time, he added, Jammeh's government failed to pay up a loan they took from the Islamic Development Bank (IDB), so the IDB had to stop the project as well as stop their disbursement.

As a result of the above, Hon. Sanneh said, "we thought it wise to come with solutions so that the country wouldn't go off electricity; we made some engagements and the World Bank came to our rescue by giving us funds and those funds we added with our domestic resources to solve the situation."

"Over 20 years of Jammeh's regime, there has never been any tender done by them that was transparent, so during the course of the work, we made our tender and was won by Alhagie Conteh out of merit."

Alhagie Conteh, he added, brought the best and most appropriate oil for our machines contrary to the oil that the former regime was bringing into the country. "Alhagie's tender brought down the cost to 18% and that proved how honest and transparent Alhagie is as far as his work is concern."

"People of Kombo South, I urge you to 100% give your votes to Ousainu Darboe because he has plans and target to build a foundation for The Gambia. A UDP has great concern for agriculture and employment for the youths. We want to mechanise agriculture as well as bring in irrigation," he underlined.
Read Other Articles In Headlines