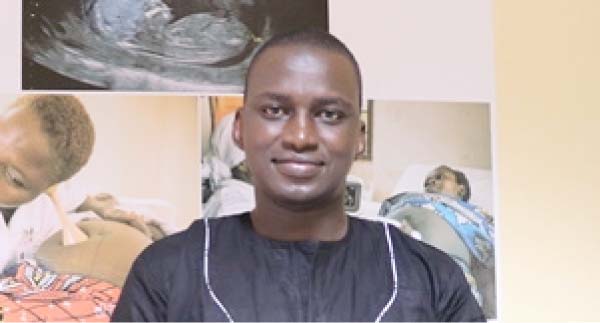 Out of the 10 positive cases of covid-19, The Gambia has recorded only one death, a Bangladeshi, who was tested positive of the virus after his demise.
Two people have so far recovered out of the total number of confirmed cases.
The 26 years old female, who has just been tested positive for the virus is residing in Banjul and had just returned from United Arab Emirates on 20 March and is currently under treatment. She was a probable case and was tested twice before finally tested positive for the virus.
On Sunday, Dr. Bittaye confirmed that 95 persons were under quarantine, 56 completed quarantine and two released.
At least 310 completed follow-up and two were traced.
During Saturday's update on covid-19, Dr. Muhammed Lamin Bittaye of the Ministry of Health has disclosed that 23 laboratory samples have been collected for processing with four additional persons taken for quarantine. All of them are Senegalese who managed to sneak into the country.
"Globally, since 31 December, 2019 to 17 April 2020, a total of over two million, two hundred and forty-eight thousand, thirty-seven (2, 248, 37) cases of covid-19 have been reported. There have been over 154, 126 (one hundred and fifty-four thousand, one hundred and twenty-six) deaths with over 570, 791 recovered cases," he said on Saturday.
He added that there have been ongoing daily coordination meetings at both strategic and technical levels to coordinate and implement their strategies for the response to covid-19.
"The ministry will deploy newly hired health personnel to their duty station. Follow-ups and provision of continued psychosocial support to affected communities and persons under quarantine and treatment and those who have just been discharged from quarantine and treatment centers."
Dr. Bittaye added that, they will continue testing all the people in quarantine before discharging them and also strengthen community surveillance, risk communication and community engagements in all regions with undesignated border areas especially in some villages in URR which borders Senegal.
"We will continue with daily follow-ups of low risk contacts and those discharged from quarantine, encourage public and self-reporting of suspected cases through the 1025 hotline."
Clarifying the rumour about condoms circulating on social media, Dr. Bittaye noted that they will want to assure the general public that the national covid-19 plan is comprehensive and does not include the materials that will be bought by government but also those to be given by other partners.
"There is no actual procurement of condoms by the Ministry of Health. The procurement is based on the most urgent needs which do not include condoms at present."
Meanwhile, Senegalese Ministry of Health yesterday announced the registration of 17 positive cases, which brings the total number to 367 positive cases. At least 220 have recovered from the virus, with 143 under treatment.
The Senegalese authorities are expected to review time of curfew. It was first observed from 8 p.m. to 6 a.m., but now it could be observed from 6 p.m. to 6 a.m.
Read Other Articles In Headlines