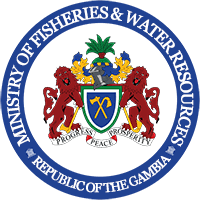 The DWR also said that it should also be noted that such excessive rainfall may lead to physical damage to crops in the field, and to agricultural equipment and structures, as well as physical damages to infrastructure, roads, telecommunication networks among others.
It further said that it may also result in loss of lives and displacement of large populations due to disruption of agricultural activities as a result of extreme weather which is very likely.
It therefore advised the National Disaster Management Agency (NDMA) and partners to take advantage of these advisories and strengthen their preparedness.
"In view of the expected above-average rainfall totals all over The Gambia, shorter to average dry spell durations, and above-average river flows, the risk of flooding is high,", the DWR states.
In order to mitigate these risks to people, animals, crops and goods, the DWR recommended that relevant authorities closely monitor the alert thresholds in the various high-risk flood sites; strengthen the communication of seasonal forecasts and awareness raising among vulnerable communities, by involving state actors and the various disaster risk reduction platforms in the communication and crisis management chain; prevent the uncontrolled occupation of flood-prone areas, particularly in urban areas; strengthen the monitoring and response capacities of agencies in charge of flood monitoring, disaster risk reduction and humanitarian aid; ensure the regular cleaning of the drainage channels; and conduct simulation exercises as part of the preparation of flood response plans.
The forecast is highly recommended for use in the planning of interventions in several socio-economic sectors.
The department predicted that annual rainfall amount is very likely to be normal to above normal in the country for the entire period of July, August and September, based on the evolution of the Sea Surface Temperatures over the North and South Tropical Atlantic Ocean and Central Equatorial Pacific Ocean.
It added that "most places in the country are, however, predicted to experience above normal annual rainfall with the highest amount above 1000mm expected in the western sector of the country (WCR, NBR and GBA). Amounts in the range of 800 - 950mm are very likely over the rest of the country".
The 2020 Seasonal Rainfall Prediction (SRP) is in fulfillment of the department's responsibility to provide timely and reliable weather/climate information and services to all weather sensitive sectors of the economy.
Read Other Articles In Headlines