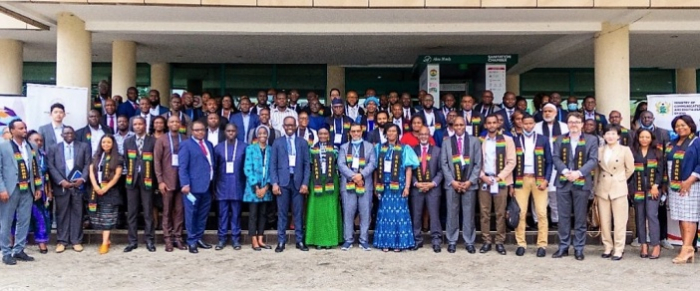 The experts were meeting in Accra, Ghana.
The two-day meeting was themed "Setting the Scene for Cyber Security Status in Africa". The maiden convergence of the African Union- Global Forum on Cyber Expertise for Africa Cyber Experts (ACE) intends to establish the Africa Cyber Experts working group to support the cyber security capacity building front on the continent and cascade it down to national security of countries.

The 31 represented African states renewed calls to work together to secure Africa's digital ecosystem.

This meeting comes at a time, according to organisers, when the continent battles with the 'serious ramifications of socio-economic development' partly due to previous people's experience relating to growing online fraud, online impersonation, identity theft, scams, and hacking into protected systems.

Expectations are that setting up this Africa Cyber Experts group will help to curtail and strengthen cyberspace security for the citizenry.

In 2014, the African Union (AU) adopted the Convention on Cyber Security and Personal Data Protection called the Malabo Convention. It aims to set a legal framework for cyber security, protection of personal data, and security of electronic transactions.

The Gambian team comprises Amadou A. Bah, who doubles as the President of Africa Cyber Security Alliance and The Gambia Cyber Security Alliance; Sita Demba Ceesay, Senior Manager Spectrum of PURA; Lang Loum, Deputy Director of ICT MOICI; and Sanusi Drammeh, Principal ICT Officer at MOICI.

The Gambian delegation has joined other countries in search of appropriate solutions to the growing threats posed by cyber security.
Read Other Articles In Headlines