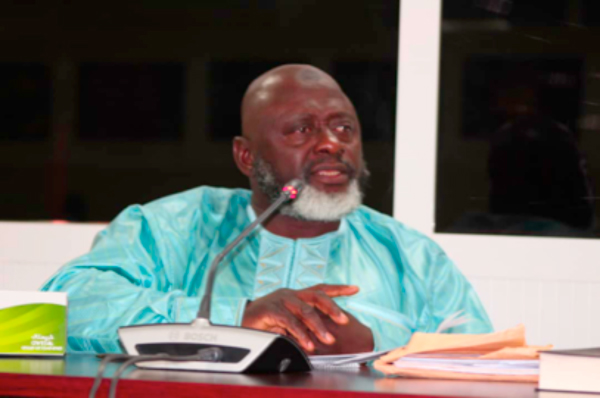 Dwelling on the incident of the Farafenni Barrack attack in 1996, the witness said upon hearing the news, he was deployed with his superior to Farafenni and went there in a joint operation with soldiers.
He recalled that as they were going, they found a vehicle loaded with arms believed to be originated from the Farafenni Barrack and they had a stop at Bao Bolong. "And upon arrival at Farafenni, the residents informed us that there was an armed man who was unrecognised in town or nearby villages. That was how we made our men standby and we later attacked him, and I captured the enemy."
When we drove him to the camp, Drammeh continued that the soldiers said the enemy (Yaya Drammeh) was responsible with most of the killings at the Barack. He added that they later drove him to Banjul and upon arrival, they found the panel had already interrogated some other suspects.
On the allegation that he was part of the officers who tortured the suspects, the witness denied such act.
Testifying about the 2006 attempted coup, the witness said Daba Marena was arrested and subsequently disappeared but he (Drammeh) believed Marena had no connection with the coupists.
"The suspects of the planned coup were brutally tortured. I found Bunja Darboe and Wassa Camara around my office with injuries, they were beaten seriously. Madam Jack Denton was also tortured and I was sad when I saw her in such condition."
He added that it is a lie for any member of the panel who claim that he didn't see any torture carried out on the coup suspects.
Drammeh denied working with adversely mentioned torturers such as: Alhagie Morr and Lamin Darboe in most operations.
Narrating the issue of Lamin Karbo, Drammeh told the commission that the Bissau Guineans drug dealers ran with the agency's money worth 15, 000 Euros. He added that he deployed officers to apprehend the escaped Bissau Guineans who were believed to be drug dealers.
"I arrested Fernando and colleagues. Upon arrival at the NIA Headquarters, I slapped and kicked Fernando before subdued him because he was strong headed. To cut the story short, they were stripped naked and I have beaten all of them. At the room, deputy director Momodou Hydara was there but he didn't stop me from torturing them."
He further testified that he later left his office and had never witness their subsequent tortures. He added that Babou Cham was stripped naked whilst facing the panel for interrogation.
He confirmed that Lamin Karbo was tortured and he ran naked in the streets of Banjul. He continued to said that he didn't in anyway tortured Lamin Karbo.
He added that he was accused of tortures and tried at court but was subsequently acquitted and discharged.
Read Other Articles In Headlines