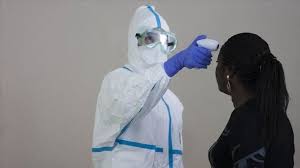 The country also registered no new covid-19 related death according to the 156th national situation report since the confirmation of the first case of the novel coronavirus disease (COVID-19) in The Gambia on 16 March 2020.
Twenty-seven laboratory test results were received from NPHL which is the lowest number of daily tests performed in several weeks.
All 27 laboratory tests returned negative, with no positive or indeterminant test results.
No new Covid-19 recoveries were also recorded.
The country currently has six people in quarantine, 1,306 active cases and a crude case-fatality ratio of 3.1%.
Meanwhile, Senegalese Ministry of Health yesterday reported 37 new cases, making it 14, 982 positive cases overall, 12, 437 recoveries, 311 deaths and 2,233 under treatment.
Read Other Articles In Headlines