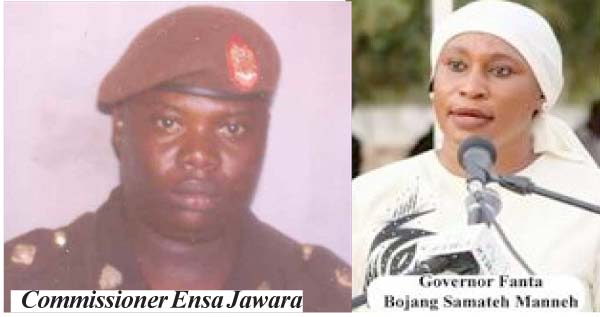 They were 13 Gambians, five Sierra Leoneans, 11 Malians, 11 Guineans, one Nigerian and two Senegalese. The 43 people are currently under quarantine at different hotels in Basse amid the coronavirus pandemic.
A source that spoke to our reporter on the condition of anonymity said the authorities in the region wanted to cover up the matter. "How on earth would they allow these people to enter in the country at the detriment of the people of the region especially in this trying time of covid-19? In fact, as I am speaking to you, no one was arrested in connection with the matter."
Fanta Bojang Samateh Manneh, regional governor for URR said: "There's serious monitoring and supervision currently going on in the region especially within the border areas by all security apparatus in the region especially immigration so that they could arrest people attempting to enter in the country at this time."
"Currently there are road constructions going on in the region and some of these smuggled people been working before the advent of covid-19. However, when they come into the country we told them to respect the guidelines that are put in place by the Ministry of Health and its partners. I am happy that they understand; and some of them are kept in a place where they will not interact with people for now."
Governor Samateh admitted that it was not right for these 43 people to be smuggled into the country as the borders between Gambia and Senegal have been closed as part of measures to stem the spread of the coronavirus.
"In as much as we want the work on the roads in the region, we don't want people to be smuggled into the country especially in this trying time of covid-19. That's why the health directorate, when they were informed that these people were being smuggled into the country, they ran and made sure that they are arrested for quarantine."
Quizzed whether the people that smuggled them into the country are also arrested by security in the region, she said she didn't have any idea about that.
Meanwhile, the commissioner of Immigration in Basse, Ensa Jawara, said the 43 people were not smuggled into the country, claiming that they were here since last year. He, however, declined to comment further and referred the reporter to the GID spokesperson.
Read Other Articles In Headlines