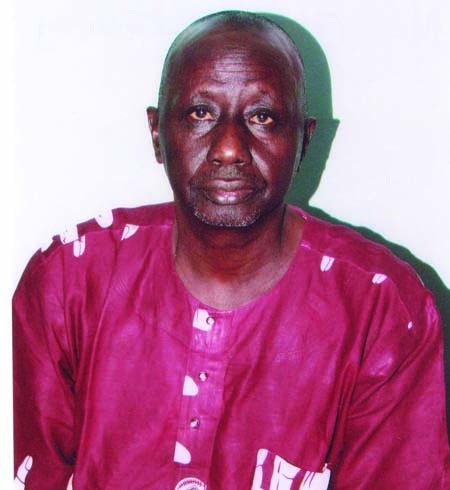 The national organising committee for Schools' Sports has in its latest activities inaugurated the Zone One committee to spearhead all forms of schools sports mainly within Region One.
This Zone constitutes Banjul, Kanifing Municipality and some parts of the West Coast Region.
The inauguration of the committee came alongside the staging of the Regional Zonal Heats, which started on Thursday 1st March 2012 at the Independence Stadium.
The committee went ahead to set up its executive team to fully ginger the progress of school sports with a view to scout and recruit talents and athletes capable of representing The Gambia in different competitions both at the national and international levels.
Mariama M. Sallah, KMC Sports Coordinator under the Ministry of Youth and Sports, is the Chairperson of the executive team.
Baba Sallah of the Regional Education Directorate, Region One and Amie Jaw, sports coordinator for Banjul City Council as first and second vice chairperson respectively.
Musa P. Manneh, a representative from the KMC Mayor Office, was elected to serve as secretary to be assisted by Bakary A. Mbaye of the National Organising Committee for schools Sports.
The position of the Treasurer is tentatively left in the hands of Augustus A. Mendy, Region One Schools Sports Coordinator due to lack of a suitable candidate present at the inaugural meeting.
The Auditor is Lamin Fofana, Region One Sports Chairperson for Lower Basic Schools.
Augustus A. Mendy is the committee's Social Secretary to be assisted by Ebrima Bah, a representative of the Sports Journalists' Association of the Gambia while Baboucarr Jallow of the National Patriotic Students' Association was assigned to be the Public Relations Officer.
The newly elected chairperson believes that her committee has committed people in school sports with the wish to add value to the country's sports in general.
"The committee is ready to do what it takes to backup itself to make all forms of sports in schools better organised and better valued."
The chairperson of the National Organising Committee, Cherno Barra Touray, noted that his committee aims at inculcating the principle of fair play and respect for rules and regulations of sport in students at their tender age in order for them to mature with it.
This, he said, is because successful national competition depends on successful local competitions.
The institution of a Zonal Committee was a recommendation by the newly built National Organising Committee for School Sports under the Ministry of Basic and Secondary Education that came with the aim to place a more applicable and security measures in the organisation of schools sports.
Among them is to completely eradicate the influence of teachers in inter-schools competition to ensure fair play.
Meanwhile, Zone One described as one of the least concerned with schools sports when it comes to resource mobilisation and time, is now faced with the challenge to prove itself in order to be able to maturely organise competitions among schools under its catchment areas and further compete with other zones.
Read Other Articles In Article (Archive)