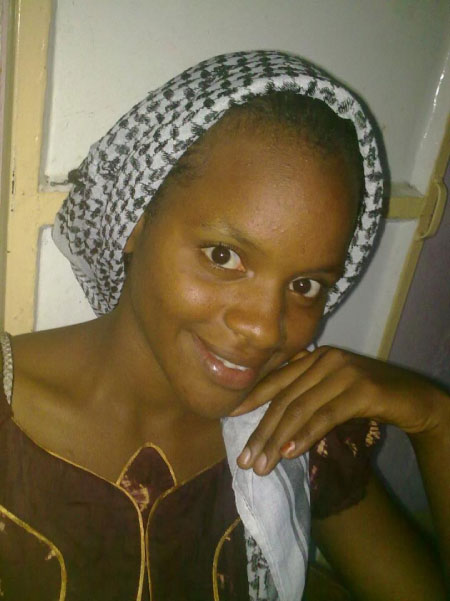 The new, young voices unknown to the public interrupt the usual broadcast at 12:00 p.m. on Unique FM Radio Station. Listeners turn up the volume on their radios wherever they are. Has the broadcaster made a mistake? A young presenter announces to the surprise of the audience that they were listening to YPM Children's hour radio talk show and that another programme will follow at the same time next week.
Unique FM Radio Station and UNICEF support a weekly radio programme run by a dynamic group of children and young people, spearheaded by Young People in the Media (YPM).
The show, "YPM Hour," is part of a six-month initiative that is providing children and young people an opportunity to reach out to others like themselves, via the airwaves. The programme is produced by children and young people between the ages of 12 -17 years.
The project is being implemented with financial and technical support from UNICEF and YPM.  The Radio programme is being broadcast once every week, on Sundays between the hours of 12-1 p.m, in English and local languages.
A one hundred per cent youth product, the topics, jingle and the clips are all chosen and produced by teenagers, including the composing of the music for the segments. "We are a lucky group of adolescents, because we were given the opportunity to communicate efficiently with our peers through radio," said Adama Lee Bah, President of YPM, and one of the programme presenters.
"I believe it is the quickest, easier and most honest way to build a communication bridge amongst ourselves as young people and the wider society," she added. Ms Bah expressed profound gratitude and appreciation to UNICEF and Unique FM Radio for their pro-active and unwavering support to her organisation since its inception.
Back in the radio station, the five adolescents who have prepared the show are thrilled with the results. To produce a high-quality programme has taken several months of hard work, researching subjects and recording hundreds of metres of tape. Throughout these preparations, the microphone has been their best friend; they have shared their ideas and thoughts and exchanged their problems through it. Those who previously did not have an idea of how a radio studio works, today consider themselves competent radio journalists.
The topic for the first programme was, appropriately, communication. The teenagers explored aspects and facets of the issue and their relevance in their lives. Some of these include communication between children and parents; among peers; between genders; at school and non-verbal communication through the use of flowers, colors, signs, and sounds.
"It was a totally new experience for me. I had never before carried out an interview," said 14-year-old Marie Jeng, YPM member and a student of St Theresa Upper Basic School. "One of my subjects was on early marriage, so I had to speak in one of the local languages, Wolof?  For the larger audience to understand. I think that this experience will be very useful for me in the future, regardless of what profession I ultimately choose."
Before they could write scripts, conduct interviews and make a live broadcast, the budding-broadcasters had to first come to the station  many times to learn about radio and radio journalism from professionals. 
"I have followed these teens from the very beginning when they entered the studio for the first time, and thanks to their own efforts, they broadcast their first show," said Abdou Jatta, UNICEF Speak Africa Youth Spokesperson for The Gambia and Studio Coordinator for the YPM hour.
"The change has been amazing. They have grown-up, they have become more serious and reflective. It also seems that the experience they have gained at the studio has helped them in their daily lives. Some who were very shy are now celebrities at their schools and others who were afraid of speaking in public are now always the centre of attention."
As Young People and Children we are not simply characters to be used to substantiate news. We experience many issues featured in the media and fill diverse roles in our communities – offering valuable perspectives and experiences. It's about time we are listened to.
Initiatives like YPM hour's youth radio show allow young people to create content that brims with honest and, authentic feeling – that is about young people, for young people, and created by young people. It allows listeners to hear directly from children and youth about the issues that matter to them.
Sustainable long-term youth media projects break the traditional media stereotype of framing youth as victims, and balance out the all too dominant adult point of view. They create a space where young people can speak freely, and where their peers and the wider community can share, listen, and learn in meaningful ways
Actively engaging youth in media and giving them space to be both producers and consumers of media plays a key role in realising the rights of children and putting these rights into action. It encourages youth to not only question, reflect, listen, and learn in front of the microphone, but to do the same in their classrooms, homes, and larger community.
"For us at UNICEF, we believe in encouraging children and young people to reach their fullest potential by actively participating in and expressing their voices on matters that concern them. This radio programme not only allows children and young adults to place issues of child rights and protection on the public table through peer discourse, it also builds up and strengthens the technical capacity of those involved to broadcast," – Sally Sadie Singhateh, UNICEF Communication Specialist . 
About Young People in the Media
The Young People in the Media seeks to empower young people within the framework of participatory platform for children and young people in the electronic and print media, address inequalities amongst children and young people, promote and protect the rights and well-being of children in society, advocate on burning issues, such as child abuse, teenage and unwanted pregnancy, early marriage, raise awareness on the United Nation Convention on the Rights of the Child, The African Charter on the Rights and Welfare of the Child , and forge strong links between sectors and organizations.
Read Other Articles In Article (Archive)