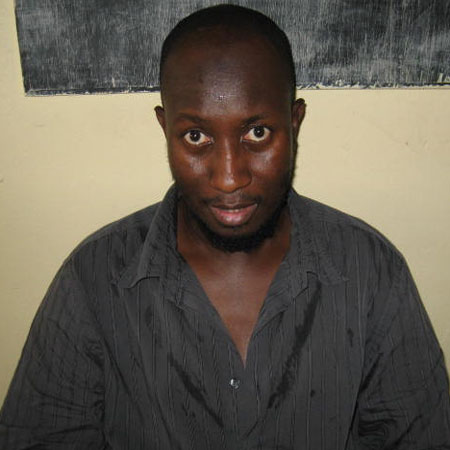 A day conference aimed at broadening the knowledge and understanding of youths on the teachings of Islam, migration and other challenges being faced by them was held recently at The Gambia Senior Secondary School in Banjul.
The forum, which brought together many Muslim youths from the greater Banjul Area and Muslim youth organisations, was organised by one Alieu Jawara a Gambian youth residing in Canada.
Speaking at the occasion, Mr.Jawara said that the migration of people's minds from being obedient to disobedient and the movement of people from one place to another are all critical forms of migration affecting the youth of the nation.
He said it is not worth it for people to venture on a dangerous journey like illegal migration in the name of looking for greener pastures. "Greener pastures of which you are not even sure of attaining," he said. According to him, consequences of illegal migration for the victims are too high. The venture, he said, is not only making youths lose their lives but their religion as well. "The purpose of man on earth is only to worship Allah and nothing else," he stated.
He added that during the journey the adventurers normally miss many prayer times, which he said is not in their interest, both in this world and hereafter.
Mr, Jawara also lamented the fact that the habit of some Muslims behaving as non-Muslims is also causing a lot of problems in the world. He reminded the youths that Islam is the religion that supersedes all other religions as said in the Holly Qura'n.
Other speakers at the occasion included the representatives of the Federation of The Gambia Muslim Student's Organisation (FEGAMSO) and Ansar Brotherhood.
Brother Mustapha Barry, president of FEGAMSO, gave a brief history of this association. According to him, the association was founded in 1995 and is the umbrella body of all school based Islamic clubs and societies in the country. It aims to promote and propagate the teachings of Islam. He called for closer collaboration between Muslim youth organisations in the country and for them to put their efforts together to achieve their objectives.
Ansar Brothers for their parts, said that their association is a network of believers who believes in helping others. Shaikh Tijan Cham an Oustass advised young people to always respect their parents and know that there is no other God worthy of worshipping other than Allah. He also encouraged them to work hard at school because no nation can develop without education especially an Islamic education.
Read Other Articles In Article (Archive)