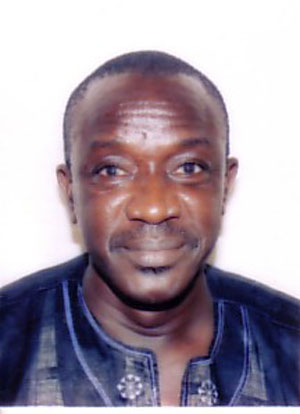 The Young Men Christian Association YMCA yesterday signed a Memorandum of Understanding (MoU) with Trust Bank Gambia Ltd.
The signing ceremony which brought together officials from YMCA and Trust Bank was held at the bank's main office in Banjul.
As part of the agreement, the bank will help YMCA with its micro credit scheme for young people, and to allow beneficiaries to open youth friendly accounts with the bank. The move is in line with the aspirations of the two institutions in empowering the young people of the country in their socio-economic development.
Addressing the gathering, Felix Ceesay, Senior Manager, Trust Bank thanked both YMCA and Trust Bank officials.
He said Trust Bank has never been allowed to be left behind when it comes to the development of the youths in this country.
"When a situation like this came on board, the management of the bank did not hesitate to be a partner to the project," he stated.
Mr. Pa Makumba Njie, the Managing Director of Trust Bank hailed the initiative while encouraging youths to make the best use of the opportunity accorded to them. Manager Njie reaffirmed his bank's resolve in performing its social corporate responsibility at all times.
For his part, Dodou Nyang, the Marketing and Sales Manager at Trust Bank, thanked YMCA for chosen Trust Bank as their partner. He noted that it is a pride for them. As he put it, it's simply because a lot of other banks were interested in such a partnership. He said Trust Bank is a reliable institution to be partnering with YMCA in this venture.
Mr. Nyang revealed that MoU has been passed to their Lawyer, whom he said, has already made his recommendation.
Mr. Nyang went on to explain that the extent of their involvement in the bank, is to help recover any loan that YMCA gives out to young people across the country.
"We received a letter from YMCA with regards to a sponsorship for their basket-ball team which is an important aream," he stated.
Speaking earlier, Sam Thorpe, the Director of YMCA, thanked both the management and staff of Trust Bank, especially the executive of the bank who have been instrumental in signing the MOU. 
According to him, the number of beneficiaries who got an account with the bank nationwide would increase, noting that YMCA is not new in the country.
Mr. Thorpe revealed that different organisations are doing a lot in the area of sports, education and youth empowerment.
Director Thorpe finally thanked Trust Bank for donating D20, 000 to the YMCA basket-ball team and assured Trust Bank that this partnership would continue to grow from strength to strength.
Simon Cole, the Chairman of Development Community for YMCA expressed similar sentiments.
Read Other Articles In Article (Archive)