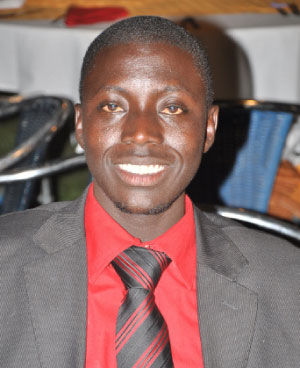 Members of the Young Journalists Association of The Gambia (YJAG) are deeply concerned about the safety and security of their colleague, member and former President Assan Sallah, also a News Editor at the Daily Observer Newspaper.
In a statement issued yesterday, YJAG said Mr Sallah reportedly went missing since Wednesday, June 26, 2013. His whereabouts is unknown, according to his colleagues at work, who told YJAG that Mr Sallah last reported for work last Wednesday.
Family sources have also told YJAG that they have not heard from Mr Sallah and could not reach him on phone since last week.However, according to media reports, Sallah reportedly "fled to Senegal or is under arrest".
In any case, YJAG added that it is "calling on The Government of The Gambia, whose mandate it is to protect lives and properties of all citizens, to try to launch an investigation on the whereabouts of the young journalist".
"We are demanding that the government tells the public whether Mr Sallah is actually under arrest and if so why? And also if he had fled the country we also want to know matters leading to him leaving the country," YJAG said in its statement.
Equally, YJAG is also calling on his employer the Daily Observer Company Ltd (where he was last seen by his colleagues) to endeavour to bring to light Sallah's ordeal, and to clarify reports of his purported "imminent sacking".
YJAG, whose mandate it is to protect and promote the welfare of young journalists in the country, is in solidarity with Sallah's family during this difficult moment.
In February 2013, Mr Sallah was arrested, detained overnight and grilled by the National Intelligence Agency (NIA) in connection to an earlier arrest of Alagie Jobe, a Deputy Editor-In-Chief of the Daily Observer who is currently under trial on multiple charges including sedition.
On July 7, 2006, Daily Observer journalist Chief Ebrima Manneh went missing after he was reportedly arrested by officials of the NIA. The government has since denied holding him and his whereabouts remains unknown seven years on. 
Read Other Articles In Article (Archive)