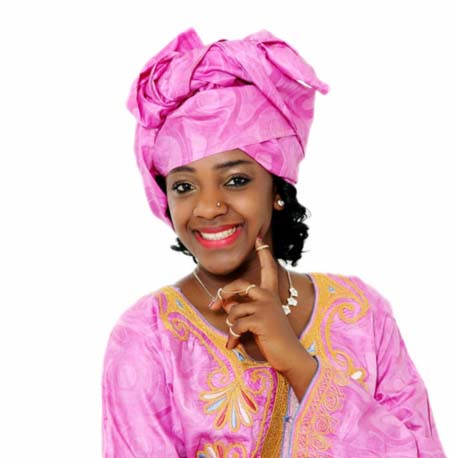 Yassin Faal, a 20-year-old Gambian, will represent the smiling coast of West Africa, The Gambia, in the forthcoming Miss Africa USA pageantry slated for 9 August this year. Here, following, she explains the rationale behind her joining the pageantry, as well as pours out her heart on seeing a brighter future for children, especially for those suffering from autism, a developmental disorder that affects the brain's normal social and communication skills.
"I am currently enrolled at Everett Community College, where I am taking classes towards a degree in International Relations and a minor in communication arts," the young Yassin said.
"I am a student, social worker working for children with autism, a feminist, child right advocate, former TV Presenter of a show called 'change makers Gambia'.
"My main aspiration is to reach the peak of United Nations International Children's Fund (UNICEF). My passion lies in seeing a brighter future for children because they are the pillars and foundation of the world; they are the present and the future. My hobbies are reading, socializing, watching movies, cooking, playing with kids and swimming."
The Gambian beauty states further: "My platform is: Raising autism awareness in The Gambia.Autism is a developmental disorder that affects the brain's normal social and communication skills; it should be discovered in the first 3 years of the child's life for early speech therapy intervention. Throughout my decade of advocacy and media work in The Gambia, I have never seen an organization advocate for children with autism and yet I see autism cases each and every day; I see children with autism being dumped into psychiatric homes, discriminated against and not given the special education they need and this breaks my heart.
"My neighbour's son was autistic and I saw the amount of stigma and discrimination he faced because of the myth surrounding autism in Gambia.
"Moving to America and working with autistic children, my neighbour's son's case and the amount of research I did on autism triggered my work towards advocating and raising autism awareness.
"Autism is a popular phenomenon but people in my country have less or no awareness that autism exists in their own society and yet, we see these children each and every day without knowing that they are children with autism. These children continue to suffer stigma and discrimination due to society's ignorance, myth and low or little awareness of autism.
"I have set realistic goals and I have started my autism awareness campaign via social media; I have a page and I am about to launch the first autism awareness organization in my country with the help of my partners in England. This initiative will raise awareness, encourage society to re-integrate these children, encourage early autism screening, speech therapy classes to ensure these children become verbal, encourage teachers and parents to give these children the special education they need, etc. These are my short-term realistic goals with the organization.
"I believe ifwe want the future we must do more than talk about it; we should take Action. Action is why I joined this pageant, knowing the amount of support the founder attaches to young ladies creating change and to give a bigger voice to the voiceless, isolated, most vulnerable group of children in the world who are at higher risk of abuse due to their developmental disability."
Yassin Faal can also be reached via www.Google and Missafricausa yassin faal 
Read Other Articles In Article (Archive)