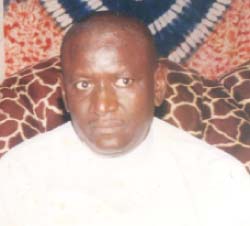 The Wood Re-exporters and Foresters Association recently embarked on a massive tree planting exercise along Banjul-Serrekunda highway.
The tree planting exercise was organised in collaboration with the Banjul City Council and the Kanifing Municipal Council, with the support of the Ministry of Forestry and the Environment.
Speaking on the exercise, the chairman of the association, Lamin Barrow, said the tree planting was divided into two sections, adding that they gave two hundred and five trees to the BCC and two hundred and twenty trees to the KMC to cover Denton Bridge and Jeshwang.
The two councils will be responsible for nurturing the plants from nursery to maturity level to ensure sustainability, Mr Barrow said.
He added that his association donated three hundred and twenty-five royal palm seedlings, while the Ministry of Forestry and the Environment donated one hundred seedlings for the initiative.
Mr Barrow noted that the participation of the mayor of Banjul, the minister of forestry and the environment, the KMC mayor and the director of forestry, "is a clear indication that Gambians are committed to the restoration of our forest cover".
"Ninety per cent of the Gambians are forest users and if all hands are on deck in the protection and reforestation, then The Gambia will make a head way in few years to come," he said, adding that so far his association has carried out tree planting at the State House, the 22nd July Square and the third important place was from Banjul to Jeshwang. "The next target is the University of The Gambia and we will continue on all the major infrastructural development," he added.
Mr Barrow also advised the youth to venture into technical trade, "as all of us cannot be in offices".
He added that President Jammeh deserves to be commended for "the love that he has for the Gambian youth and the country at large".
"He is a leader who has the Gambian people at heart and wants the Gambians to depend on their own," Mr Barrow said, citing the death of seven youths in an accident involving a loaded truck this year at Kembujeh.   These were all young youths working under his association, he said.
Upon receiving this information while coming from a summit, President Jammeh gave fifty-eight thousand dalasi to each of the families of the victims and fifty-one thousand dalasi to those who sustained injuries, he recalled, adding that the money was given to him as the chairman of the Association of Wood Re-exporters to hand over to the families of the deceased, which he did.
"This is a clear indication that President Jammeh is very much concerned with the welfare of the Gambians," he said.
Read Other Articles In Article (Archive)