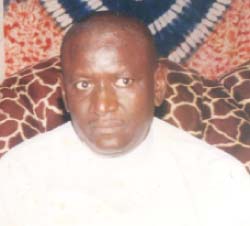 The chairman of the Association of Wood Re-Exporters and Forest Users in The Gambia, Mr Lamin Barrow, appealed on Wednesday to the Minister of Forestry and the Environment, Fatou Gaye, for a two-week extension for import and export licenses. The original licenses expired last week.
According to Mr Barrow, the extension is necessary due to difficulties this season with getting access to containers. This has been caused by congestion at the Banjul port as a result of cashew nut exports combined with additional congestion at the trans-shipment port in Morocco.
As a result, Mr Barrow says that many involved in wood re-export could not get access to their containers for up to two weeks after the permits were issued in early June.
A quota of between 3,800 and 4,000 containers was initially approved for wood re-export by the Minister of Forestry and the Environment.
However, according to Mr Barrow, as of July 13 only 1,800 containers had been re-exported. He says that log imports are still arriving and 90% of these are being purchased by re-exporters.
Mr Barrow also said that since exporters did not meet the approved target, he is now appealing to the minister to consider an extension for the re-export of logs of at least two weeks.
During the one-month period of operation, D140,000,000 in revenue has been generated from the 1,800 containers already re-exported. According to Mr Barrow, this money has gone to the GRA, NFF, GPA, GCCI, shipping lines and the transporters.
Mr Barrow says that youth employment alone received D9,000,000.
Mr Barrow said: "Gambian youths are very much proud of President Jammeh for putting the youth on top of his agenda."
Read Other Articles In Article (Archive)