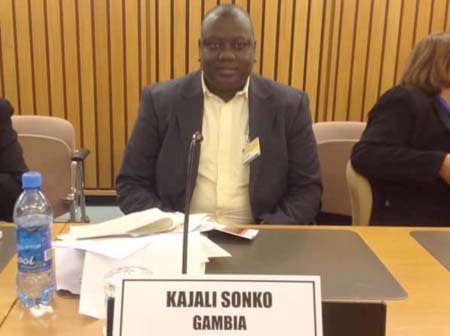 Women's Bureau in collaboration with The Gambia Police Force recently trained 20 police officers on gender-based violence at NaNA conference hall.

The participants were also trained on the manual on gender-based violence developed to guide the police force on how to address domestic violence issues.
Kajali Sonko, deputy director of Women's Bureau, said The Gambia government is highly committed to the elimination of all forms of gender-based violence.
He said the government is committed to the promotion and protection of the rights of Gambian women and children in line with its obligations under international and regional conventions, protocols and other human rights instruments.
The government has developed policies and programmes to take account of gender and women's concerns by localising some of the conventions and protocols, Mr Sonko said.
He further explained that at Women's Bureau, over the years, they have conducted training fora for security units in different parts of the country to address gender-based violence.
"The outcome of such trainings is to include gender-based violence as a module for recruits as they get into the police force," Women Bureau deputy director said.
He further noted that during the trainings, it was discovered that while the communities are taking steps to protect girls, the relevant institutions have to be equipped with the relevant knowledge and skills to complement and support the communities they are serving.
Read Other Articles In Article (Archive)