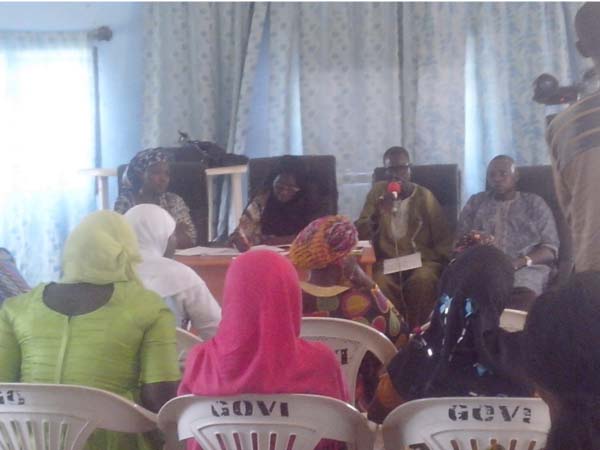 The Network against Gender-Based Violence (NGBV) with the support of Action Aid International The Gambia on Friday held a daylong sensitisation of women with disabilities on violence against women.
Held at GOVI Resource Centre, the forum brought together disabled women from all over The Gambia.
The national coordinator of the NGBV, Haddy Mboge, said looking at gender-based violence, consideration should be given to those who are more vulnerable, and statistics has proven that women and girls are more at risk.
A further breakdown of that statistics revealed that women and girls with disabilities are more vulnerable.
Mrs Mboge said the way society perceive disability is what made people with disabilities more vulnerable.
"People with disability are capable to contribute to national development as disability is not inability.All that they need is recognition and support to be able to fulfill their dreams," she said.
The daylong sensitisation was held to create awareness among the participants about their rights and show them the necessary steps and procedures to follow when their rights are violated.
The director of the Gambia Federation of the Disabled, Ebrima Dibaseh, said such sensitizations are always welcomed opportunities for disabled people as they serve as platform for them to interact and share some of the hidden issues confronting them.
He added that the situation of people with disability is delicate because some issues affecting them are always set aside.This is particularly true of women with disabilities who are confronted with serious human right violations, especially sexual violence.
"This is because they are weak as women, coupled with their disability," Mr Dibaseh said, adding that the training would go a long way in helping them to know their rights and be able to claim them.
Speaking on behalf of the director of Action Aid, Fanta Jatta-Sowe said just being born as a woman poses some form of threats, this coupled with being disabled poses even greater challenge.
The women rights specialist said gender-based violence has no border between women with disabilities and the economically poor, who also face a bigger burden of such violence.
Read Other Articles In Article (Archive)