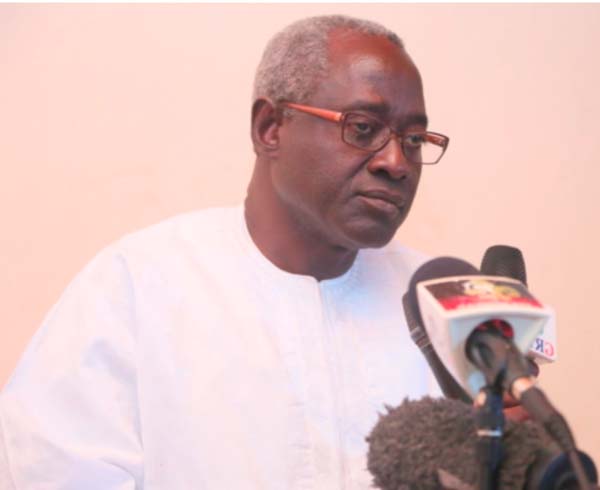 The Coalition spokesperson, Halifa Sallah, has said the winner should prepare for inauguration, while the loser prepares for the court.

He made this remark yesterday at a press conference held at the Kairaba Beach Hotel.
"This is the fact that no Gambian should deny or be put under the carpet; an election has taken place according to law, Halifa Sallah continued, adding that the winner has been declared, according to law, and an election petition was filed by the loser at the Supreme Court.
Dialogue is necessary to reach a mutual understanding on the peaceful way forward, Sallah went on.
The Office of the President-elect is now waiting for the initiatives of the Secretary General, who was appointed Mediator General of the government, Sallah announced.
The decision to release those arrested in connection with political matters, and the commitment not to effect new arrests are steps in the right direction, Sallah said.
"It is hoped that this would be extended to all those in detention without trial prior to the election period.
"It is also hoped that all media houses that were closed down would be allowed to operate, and cover the divergent views that would enrich the debate on the way forward."
The open arms extended to brother and sister presidents from ECOWAS, the OIC, the AU and the UN for their kind words and support to The Gambia would also facilitate mediation efforts from all sides, according to Halifa Sallah.
The Office of President-elect Barrow is confident that if all adhere to the verdict of the Gambian people, and put the national interest before personal or party interest, peace will prevail in The Gambia at all times, he said.
The Coalition spokesperson further stated: "The supreme interest of the people should be the guide of all our actions, in order to maintain and consolidate national unity, peace and prosperity.
"The Office of President-elect Barrow, therefore, would like to convey to the general public, with sincerity and honesty, that he was declared a winner after the conduct of a free and fair presidential election, regardless of the technicalities that may have emerged in the declaration of the results."
The courts could determine what led to the declaration of two results. "However," Mr Sallah said, "it is evident that none of the results challenged the established fact that Adama Barrow won the 1st December 2016 Presidential Election."
Read Other Articles In Article (Archive)