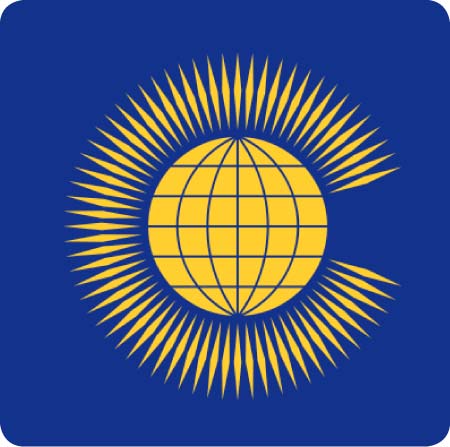 During the past few weeks, some Gambians currently serving in the UK armed forces have been asking, 'where do we stand?' as their country of origin, The Gambia, suddenly quit the Commonwealth of Nations.
Certain officers who personally contacted this correspondent eagerly making enquiries regarding any information about their situation, said that it is important to be informed as some of them are in 'an uncertain state'.
Thus an urgent and immediate investigation regarding their situation was conducted on their behalf, until a few hours ago, when the 'Revised Immigration Rules affecting members of HM Forces and their families was laid in Parliament'.
Therefore, The Point can reliable announce the good news! As far as the latest Immigration rules are concerned, there is no specific change or changes to the current well-being of the Gambian officers, in connection with Gambia's departure from the Commonwealth and, therefore, there is 'no cause for any uncertainty'.
Nonetheless, it is important to note that the Immigration had revealed, on Friday 8 November 2013, that 'revised immigration rules affecting members of HM Forces and their families have been laid in Parliament', and that the new rules come into 'effect on 1 December 2013'.
Thus, it is incumbent on all those concerned to be aware of such rules prior to any decision they may wish to take on their behalf or on behalf of their families. Such measures were henceforth announced in a written Ministerial Statement since on 4 July 2013, and will bring the 'Armed Forces family rules in line with the family Immigration Rules in Appendix FM'.
According to official documents, this will mean that 'members of HM Forces wishing to sponsor a non-EEA dependant to come to or remain in the UK will have to meet a minimum income threshold'.
In addition, a 'basic English language requirement at A1 level on the Common European Framework of Reference (CEFR), will apply to all non-EEA partners seeking leave to enter or remain in the UK as a dependant of a member of HM Forces'.
Also in order to qualify for settlement, 'all non-EEA partners and children between the ages of 18 and 65 will be required to pass the Life in the UK test, and hold an intermediate speaking and listening qualification, at B1 level on the CEFR'.
Furthermore, 'all non-EEA partners of HM Forces personnel granted leave under the Immigration Rules will serve a 5-year probationary period before being eligible to apply for settlement'.
On 5 July 2013, the Home Office appealed against a High Court judgment in a 'legal challenge to the minimum income threshold for spouses/partners and children applying under the family route'. Understandably, the Home Office argued that it 'will continue to put on hold cases which are being refused solely due to not meeting the minimum income threshold until the case is finally determined by the Courts'.
It could be recalled that on October 2008, this correspondent reported that Gambians recruited in the British Army had increased steadily, and now in the list of foreign soldiers forming part of the best and finest military in the world. There is no doubt that our previous numbers have also increased considerably.
Meanwhile, there are thousands of other serving foreign nationals including Ghanaians, Malawians, Zimbabweans, South Africans, Jamaicans, Fijians and Napalese Gurkhas.
However, The Gambian officers are highly respected and described as not only 'hardworking and professional', but also 'pride themselves in having a high standard of discipline'.
They are told to remain calm, and that any change in their circumstances will be relayed directly to them in an 'efficient and most competent manner'.
The Point will also continue to monitor any further developments and will report the matter accordingly, including full details of the changes reported in the 'Statement of Changes to the Immigration Rules (HC 803)'.
Read Other Articles In Article (Archive)