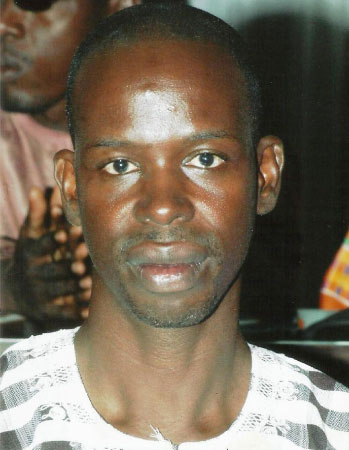 The minority leader in the National Assembly and member for Niamina Dankunku constituency has called on all Gambians irrespective of political affiliation to see each other as Gambians, and not as enemies.
Hon. Samba Jallow, who spoke briefly in an interview with The Point Wednesday, also called on President Yahya Jammeh to spearhead a national dialogue with opposition party leaders in the country.
"I don't think we should see each other as enemies; besides we are all Gambians and should not be in bitterness with each other," Jallow, who won the Niamina Dankunku seat under the National Reconciliation Party ticket in March this year, told The Point.
In the interview, Jallow said President Jammeh was democratically-elected as President of The Gambia by Gambians themselves, and anybody wanting a change of government must be able to win the support of Gambians in the next presidential election in 2016.
"I believe that a democratic processes was followed when President Jammeh was re-elected last year, so anybody that wants change must start work right away," Hon. Jallow opined.
"I do not support a change of government that could lead to instability in the country or that wouldbring retrogression and poverty in the country," he added.
He added that the just-concluded elections in the United States should be a lesson for all, noting that there should be a smooth relationship between the ruling party and other opposition parties.
He called on leaders of the ruling party and those in the opposition to be receptive to criticism, so as to learn from their weaknesses.
The minority leader also used the opportunity to appeal to President Jammeh to use the powers vested in him to order the reopening of Taranga FM radio station, The Daily News and The Standard newspapers, noting that efforts to facilitate dialogue on these issues have proven futile.
Read Other Articles In Article (Archive)