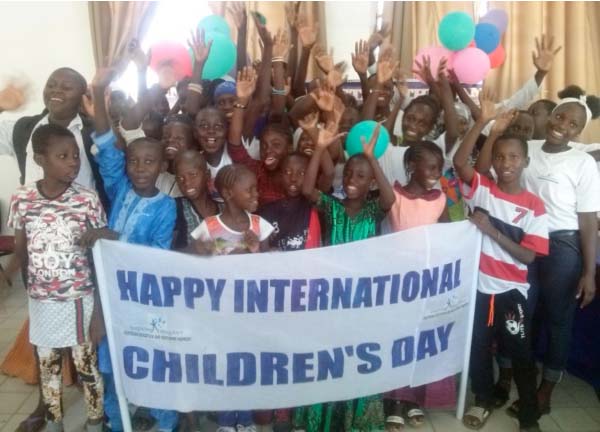 Sheriff Saidykhan, a journalist, has said that they have advocated frequently and periodically questioning minds of civil rights groups, international agencies, politicians and many concerned citizens who by all means have been dimly cognizant enough to shoulder the burden of their growing challenges and constraints around the world.

Saidykhan was speaking at the Alliance Franco during the International Children's Day celebration organised by Inspiring Young Star.
The event started with a march-past from Westfield to Alliance Franco, with the theme "Fostering Education and Nurturing Harmony".
Saidykhan stated that it was universally acknowledged that three quarters of children and young have relentlessly played a pivotal and significant role given that they constitute the most productive segment of every population.
He further stated that the unfortunate part of it is that youths and children have been systematically faced with the gruesome troubles of the world.
Saidykhan revealed that throughout the month of June, people assembled in their respective locations to celebrate International Children's Day.
He said inspiring them with different learning equipment and tools such as educational apps, spelling competitions, drama, debates and poem readings would enable them to acquire skills and learn new things.
"Therefore, let all and sundry incorporate our observations into their plight, in a bid to take part on a trail in order to open up a new chapter through challenging them into planet safety," Saidykan posited.
Read Other Articles In Article (Archive)