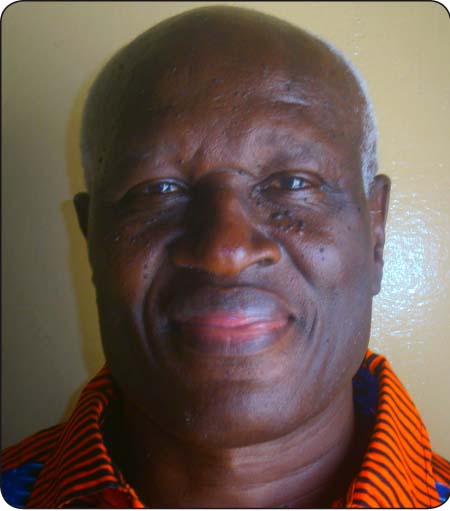 Process has a time element built in it that must be observed for any promise to be fulfilled. For example, a pregnant woman would have to wait for nine months to deliver her baby; a child must walk before being able to run; you cannot age at will, you would have to accumulate a number of years to get there; and a plant cannot grow into a tree overnight. It will take a miracle to skip the process. Yet the world wants to do just that out of sheer impatience; thus it is constantly looking for short-cuts everywhere – causing more harm than good.
It is time we learn to wait for God's timing of his promises in our lives. The psalmist writes: "I wait for the Lord, my soul waits, and in his word I put my hope." (Psalm 130:5) Prophet Isaiah says we will be blessed if we can wait. "Yet the Lord longs to be gracious to you; he rises to show you compassion. For the Lord is a God of justice. Blessed are all who wait on him!" (Isaiah 30:18)
Our impatience stems from our selfish attitudes to bend things to suit us, and for God's processes to bow to our personal whims - all for material gain. We cannot wait for fruits to ripen, we rather induce them for profit – whatever the adverse effects that ensue.
Sure word
God's word is sure, for he cannot lie. "For the revelation awaits an appointed time; it speaks of the end and will not prove false. Though it linger, wait for it; it will certainly come and will not delay." (Habakkuk 2:3) God has plans to make our lives successful and fruitful if we would let him take over the direction of our lives. He is a
sure guide and a trustworthy friend who desires only our good. Jesus teaches us that God's word is his bond. "I tell you the truth, until heaven and earth disappear, not the smallest letter, not the least stroke of a pen, will by any means disappear from the Law until everything is accomplished." (Mark 5:18)
Waiting teaches us patience. Even though this present generation wants everything fast and now, God wants us to wait for his timing. God never comes late. Besides, the longer we have to wait, the more gratifying the outcome. Short-circuiting the process is not a solution. God works in ways we do not understand; everything in his agenda is accomplished 'in the fullness of time.' Anything that is birthed before its time is premature, unfit for the purpose it was created in the first instance.
Patience is a virtue. However eager we may be, it is best to wait for the process to mature. Every stage in our lives has a timeframe to it; when we fast-forward the process, the end result falls short of our expectations. We must cultivate the art of waiting patiently so that things will begin to fall in line with God's plans. Jesus told his disciples to wait in order to receive the power of the Holy Spirit. They did. When on the day of Pentecost the Holy Spirit manifested itself all those who were in the upper room received it and started speaking in other tongues. "On one occasion, while he was eating with them, he gave them this command: 'Do not leave Jerusalem, but wait for the gift my Father promised, which you have heard me speak about." (Acts 1:4)
A common adage goes like this: 'God's time is the best.' You cannot beat his timing. God wants to bless us when he wishes, the way he knows how and in the manner in which he has determined to. Whenever we do it our own way because we think we know better, problems emerge for having interfered with the process. Rebecca, Isaac's wife, wanted to accelerate and bypass the process for Jacob's blessing as God had prophesied. In so doing, she created hardship for her favourite son. When God's time had fully come, Jacob became a new creation. His name was changed to Israel and God honoured him by making him the father of the twelve tribes of Israel.
To Sarah and Abraham, twenty-five years was such a long time to wait after God had promised them a child in their own age. Because they were anxious over the fulfilment of God's plan, they produced out of their own effort a counterfeit in the person of Ishmael. God told them he had no hand in their product and he offered them the child of his promise – Isaac.
Joseph could have been heard saying these words after what seemed like a delayed fulfilment of his dream. "I waited patiently for the Lord; he turned to me and heard my cry. He lifted me out of the slimy pit, out of the mud and mire; he set my feet on a rock and gave me a firm place to stand." (Psalm 40:2) The fact of the matter is that God was working behind the scenes taking in every detail and perfecting his plan. When the time was fully come, Joseph graduated from the prison to the palace on the same day. Apostle Peter wrote: "The Lord is not slow in keeping his promises, as some understand slowness. He is patient ...." (2 Peter 3:9) Be patient with him. He wants to bless you.
"Wait for the Lord; be strong and take heart and wait for the Lord." (Psalm 27:14)
Read Other Articles In Article (Archive)