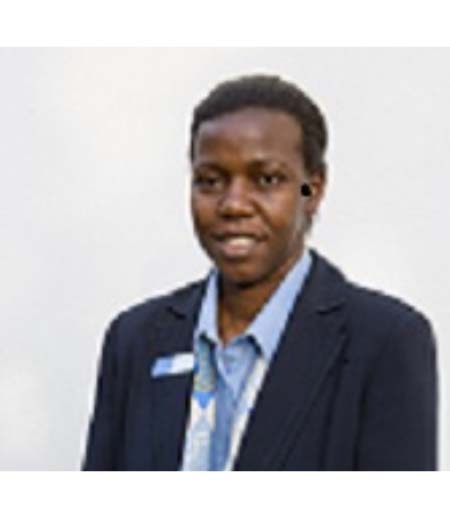 The chairperson of the World Association of Girls Guide and Girl Scouts (WAGGS) Africa Region, Rose Kioko, is on a visit to the Gambia Girls Guide Association.
The visit is meant to see how guiding is done in The Gambia, share the country's success stories with other African countries, give support, and share challenging experiences.
Speaking to journalists at the Gambia Girls Guide headquarters on MDI road, the Kenyan-born Rose Kioko said the Gambia Girls Guide Association is one of the members of the Africa Region.
Gambia Girls Guide Association is very active in the communities, she noted, saying she was able to visit the Soma Skills Centre and the Brikama Centre and found out that these centres are doing a lot for girls and young women in The Gambia.
The association is extremely active in schools, she said, adding that she was "very impressed" to see how confident are the girls and the members of the association.
Madam Kioko revealed that the World Organization of Girls Guide and Girl Scouts is the largest voluntary organization with about ten million members in 145 countries around the world and The Gambia is one of these countries.
Their mission is to enable girls and young women to develop to their fullest potential as responsible citizens of the world.
She said they want to ensure girls have a voice and saying in pertinent national issues affecting them, as well as be valued in their communities.
Yamundow Jagne Jobe, Chief Guides Commissioner, the Gambia Girls Guide Association, said the visit of the Africa Region Chair of WAGGS was very significant in the history of the Gambia Girls Guide.
She said they went round with her on a countrywide tour of their centres to show her that the Gambia Girls Guide is not only concentrating on the urban areas but has also activities in the rural area.
The top visiting envoy was also able to see some of their activities at the cluster level, Jagne-Jobe said, adding that the first cluster was the Greater Banjul Area, where she met up with students of Latrikunda Yiringanya, and cluster two, which is the West Coast Region, where she met with girls and young women in Brikama and later proceeded to LRR and URR.
She said they found out that most of the young women and girls could not continue their schools and as a female organization they did come up with a skills centre that enrolls over 200 girls every year and teaches them skills that would enable them to become self-employed.
Read Other Articles In Article (Archive)