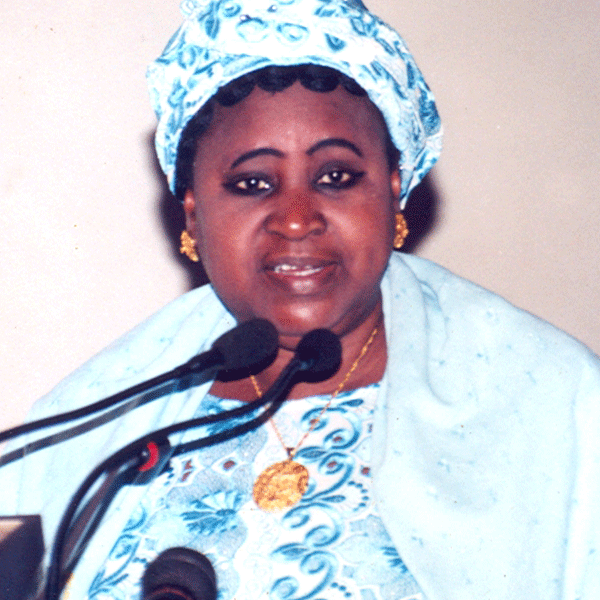 The Vice-President, Dr. Aja Isatou Njie-Saidy last Thursday launched the Network of Disaster Management Journalist (NDMJ), at the Paradise Suites Hotel, following the end of a two-day sectoral retreat with the National Disaster Management Agency (NaNA), Population Affairs, and Women?s Bureau, all of whom are directly under the Office of the Vice-President.
In her inaugural statement, VP Njie-Saidy thanked the members for accepting a very challenging responsibility, which she noted, "shows that journalists in The Gambia are trying to balance the issue of journalism and reporting in The Gambia."
According to Vice-President Njie-Saidy, after listening to the various speeches made by the NDMJ members, it shows that the NDMJ members are really conscious of what they should do.
She said one must be sensitive in disaster reporting, as children and families are often involved when disaster strikes.
Vice-President Njie-Saidy assured the NDMJ members of her office?s support at all times, as she commended them for accepting to be partnering with the NDMA. She said there are two types of disasters: man-made and natural disasters, and noted that the information disseminated at all times must be relevant, timely and properly focused.
"Not everything has to be reported, you have to look at what's of quality and relevant and once you do that we will move onto the right part," Vice-President asserted.
The Executive Director of NDMA, Essa Kahn, for his part, described the inauguration as very important, noting that it would enhance disaster reporting, especially within the ethical dimension of disaster reporting. NDMA boss said, media is a very important pillar for NDMA, especially in the advocacy aspect.
"Having a close partnership with media is one step towards achieving NDMA advocacy objective and a step to achieving the NDMA resources mobilisation objective," he concluded.
Delivering his keynote address on behalf of his network members, the President of NDMJ, Karaboulie Conteh said the occasion was both crucial and historic, as according to him, it marked another milestone in the re-enforcement of their collective endeavour for disaster risk reduction, preparedness, and management in The Gambia. He said NDMJ is a voluntary and non-profit making network that established on 6th April 2010, with a view to engage the media on the basic principles and ethical connotation crises coverage, especially as it relates to women and children. 
According to Mr. Conteh, NDMJ will establish genuine relationship and partnership with government institutions, regional/municipal authorities and their Disaster Management Committees, as well as NGOs/ CBOs, to ensure maximum benefit of media coverage.
Other speakers included Pa Modou Faal of the GPU and Mariama Jallow NDMJ's PRO from Hilltop FM radio, who delivered the vote of thanks, on behalf of NDMJ members.
The new NDMJ executive members comprised President Karaboulie Conteh GRTS radio, Vice-President Pa Modou Faal of the GPU, Secretary-General Ousman Kargbo of Business Digest, Assistant Secretary-General Lamin B. Darboe of The Point Newspaper, PRO Mariama Jallow of Hilltop FM radio, Treasurer Isatou Bittaye of Foroyaa Newspaper, while co-opted members are Saloum Sheriff Janko of Today Newspaper, Haddija Jawara (Market Place), and Essa Khan, NDMA's boss and Shiekh Gaye City Limit FM radio will serve as advisers. 
Read Other Articles In Article (Archive)