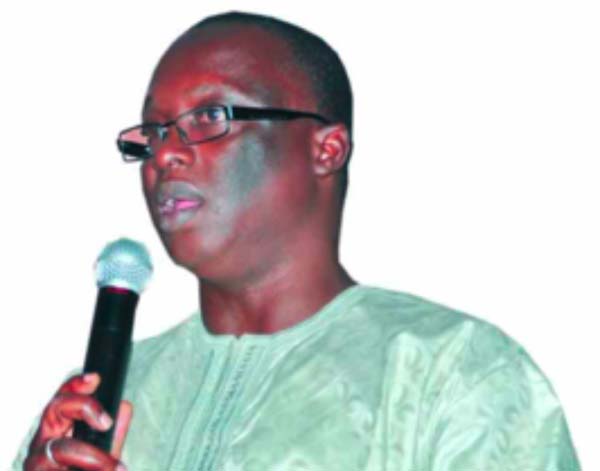 A project to support national Ebola preparedness in The Gambia, supported by the Japanese government in partnership with the UNDP and the Ministry of Health and Social Welfare, was launched on Friday.
Speaking at the launching ceremony held in Banjul, Takashi Kitahara, ambassador of Japan to The Gambia, said the project was set up for the reinforcement of prevention and control of febrile illnesses, for which the Japanese Embassy and the Ministry of Heath signed a contract.
It is a donation from the Japanese government to supply three thermography equipment worth US$95,000 for Banjul International Airport, he added.
The equipment would contribute to preventing the virus from entering the territory of The Gambia, as well as be effective in deterring the spread of the virus in the country.
"Japanese cooperation with The Gambia focuses on the areas of health, education and food security, which are the most important basic human needs," the Japanese diplomatic said.
In addition to the two projects, he said Japan had also offered US$78,000 to the Westfield Clinic in Serrekunda to introduce a blood testing equipment and six other medical equipment.
On food security, he added, recently Japan gave about US$2,100,000 to The Gambia through the World Food Programme to alleviate a food shortage, and its contribution has been benefiting the Gambian population facing the negative effects of climate change and the Ebola epidemic that occurred in the neighbouring countries.
Japan would keep supporting the population of The Gambia with a view to enabling them to maintain sound health, and acquire more education and food security as basic human needs, to upgrade living standards in the country, he went on.
In her remarks on the occasion, UNDP country representative in The Gambia, Ade Mamonyane Lekoetje, said following the advent of the Ebola outbreak, the Gambia government took a firm stand to protect the country and its people against the Ebola pandemic.
To that effect, she added, a national preparedness and response plan was developed and an aggressive resource mobilization drive was launched.
The response of the United Nations, the government of Japan, the World Bank and other partners "was prompt", she said, adding that the vigilance of the Ministry of Health resulted in the mobilisation of over US$3.0 million to keep The Gambia protected.
The UN System in The Gambia remains committed to working with all partners for their support to the strengthening of the health system in The Gambia, she stated.
Dr Omar Sey, Minister of Health and Social Welfare, said the Gambia government under President Yahya Jammeh has given due attention and support to the health sector over the years.
Therefore, he added, the launching and signing ceremony of the Japanese Ebola project "is timely, as it would further help in the quest to maintain the status quo and build on the already registered success".
Read Other Articles In Article (Archive)