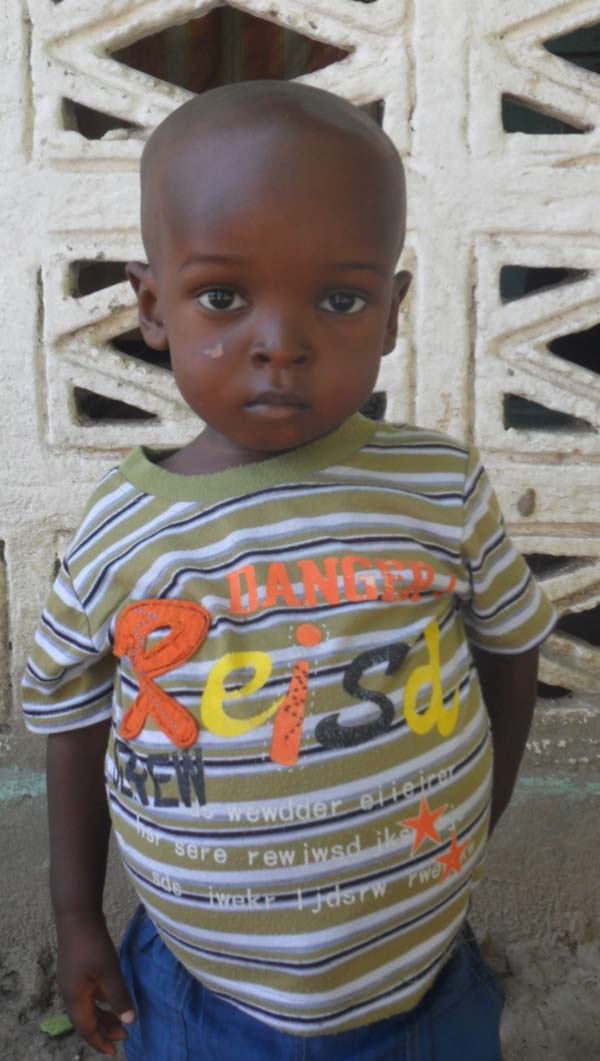 One Ebrima Jawo, aged 2, is in dire need of urgent overseas treatment on his left kidney.
His parents say he has been battling with the problem for a while now.
According to Ebrima's medical report issued by Edward Francis Small Teaching Hospital (EFSTH) in July 2013, the boy is suffering from recurrent abdominal pain, gradual abdominal enlargement and loss of appetite.
The report also mentions that there is no family history of chronic disease, no positive history of childhood illness and no in-current medications.
"There is a massive palpable mass non-tendencies smooth surface occupying the above-mentioned area of 10cm by 10cm diameter and hard in consistency reach the middle line and left iliac fossa," it said.
 The report further went on to state that there is homogenous mass measuring 12 by 11 cm in diameter growing from the left kidney to upward and cross middle compressing the collecting system.
Speaking to this reporter at his Bundung Borehole residence, the father to Ebrima Jawo, Saikou Jawo, a teacher by profession, said the kidney problem of his two-year-old son was discovered when he was admitted at Edward Francis Small Teaching Hospital in Banjul from 27 July to 7 August 2013.
"I am looking for help from all angles so that my son can get left kidney in order for him to get better health for his life. I am not underrating any help be it cash or in kind," Mr Jawo told this reporter in a sad mood. 
Meanwhile, anyone or group of people who want to help the needy Jawo family of Bundung Borehole can do so by calling +220 6382852 or via email to saikoujamjawo@ hotmail.com. 
Read Other Articles In Article (Archive)