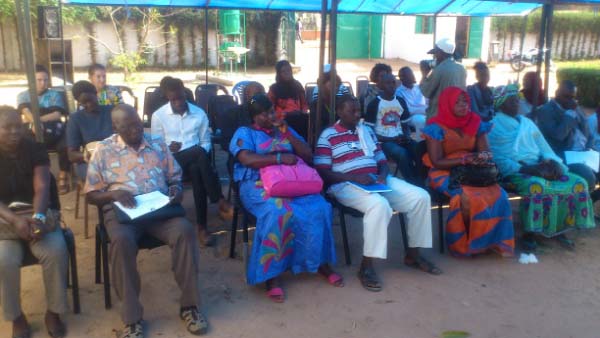 A weeklong awareness campaign by Technical Vocational Education and Training (TVET) commenced yesterday to sensitize stakeholders on the significance of TVET and seeking dialogue on policy issues to achieve a successful and quality TVET in The Gambia.
The event was witnessed by representatives of institutions and communities.
The campaign, held at the Gambia Teachers' Union (GTU) Secretariat, MDI Road Kanifing, focused on developing an advocacy strategy to formulate objectives and activities that focus on TVET and the youth.
Organised by GTU, the event also advocated for improved access to quality technical education and training in the country with EFA Goal 3.
The goal seeks to ensure the learning needs of young people and adults are met through equitable access to appropriate learning and life-skills programme, while TVET plays a prominent role in national development.
Siyat Gaye, project officer, Education for All Campaign Network- The Gambia (EFANET), said they want to ensure the learning needs of the young and adults are met.
He emphasised the significance of the occasion citing the need for increased access to both technical and vocational education, saying no nation could develop in the absence of a human resource with adequate knowledge.
Imam Babucarr Jawara, Technical Education Officer at the Ministry of Basic and Secondary Education (MoBSE), said TVET contributes to the elimination of all forms of discrimination and prepares the individual for life-long development.
He mentioned that the rapid industrialization of any nation is tied to acquisition of vocational and technical education, which also has a systematic way of exposing individuals to the practical training of developing and producing goods and services for the citizens in any country.
Mr Jawara noted that USA, Germany, Japan and Britain have developed through huge investment in technical and vocational education.
He said government would reduce unemployment among youth through enhancing the knowledge and skills of its citizens.
Read Other Articles In Article (Archive)