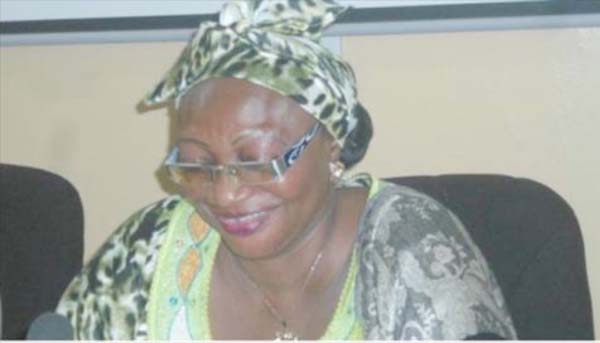 Women Bureau in collaboration with the Islamic Educational, Scientific and Cultural Organisation (ISESCO) is currently holding a two-week training of women on sewing and embroidery at CIAM conference hall in Kanifing.
Funded by Arab Bank for Economic Development in Africa (BADEA), the training is part of the bureau's efforts at creating job opportunities for Gambian women to sustain their families.
Binta Sidibeh Jammeh, executive director of Women's Bureau, said skills acquisition for women is in line with the bureau's initiative of creating and improving the economic status of women.
Dr Seydou Cisse, an expert from ISESCO, said promoting women education and training, and providing them with necessary supplies is key pillar to poverty eradication.
"As a matter of fact, increasing the participation of women in education and training system is the sure way to bring gains in economic development and national welfare," he said.
"The more educated and trained a woman is, the more productive she is, the better her health and better empowered, also better equip to participate in the development of the economic and society," he added.
Dr Cisse said one year ago, ISESCO did organise a training programme in The Gambia on the management of income-generating small businesses for women.
"This programme was an opportunity to enhance the ability of women to assess and address the crucial questions related to the impact of the policy choices on their small businesses, based on an understanding of their economic environment and limits," the expert said.
He further explained that the objective of the programme was also to enable small business women to establish and forge common marketing techniques and funding opportunities as well as strengthen their managerial skills.
Dr Cisse said the two-weeks training is aimed at upgrading the technical and vocational skills in sewing and embroidery for 20 women already active in these areas fields.
"ISESCO and BADEA provided each woman with sewing or embroidery machine along with small sewing and embroidery kits and this technical assistance programme will ultimately allow the beneficiaries to start their microenterprises in sewing and embroidery," he said.
Hon. Ebrima Solo Jammeh, National Assembly member for Foni Bintang, said skills acquisition must be discussed within a very broad context of the role women play in the socioeconomic development of any nation.
He further noted that skills acquisition is very important and essential in the livelihood of people, especially the women folk, because the only irreplaceable capital an organisation possesses is knowledge and ability of its people.
Momodou Sanneh, secretary general, Gambia National Commission for UNESCO, said the two-weeks training is part of a technical assistance which aims to enhance the capacities of African women in the fields of sewing and embroidery to increase income, enhance quality of life and reduce poverty.
Read Other Articles In Article (Archive)