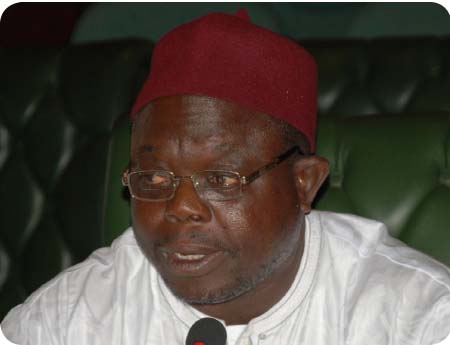 Burkina Faso President Blaise Compaore yesterday received in audience top Gambian envoys sent by President Yahya Jammeh as part of consultations between the two leaders, the department of communication of the Burkinabe presidency reported Thursday.
Dr Abubacarr Senghore, Minister of Foreign Affairs, and Kebba Touray Minister of Finance met President Compaore in the capital, Ouagadougou, where the Gambian delegation delivered a special message from President Yahya Jammeh.
Speaking to reporters shortly after his audience with President Compaore, Dr Senghore said "The Gambia and Burkina Faso have a common destiny because we are all members of the same sub- regional and African organization. And it is quite normal that we can consult each other regularly on issues of interest to the West African sub-region and the African continent. "
According to Dr Senghore, the relationship between Burkina Faso and Gambia are excellent because in addition to geography, the two countries share the same ethnic groups, with many extra links.
Also speaking to reporters, Finance and Economic Affairs Minister Kebba Touray said that this is a very important mission entrusted to them by the President Yahya Jammeh to the President of Burkina Faso.
"This visit is timely. Since Blaise Compaore is the longest-serving head of state in the sub-region, it is appropriate that on certain issues relating to the sub-region he is consulted,'' Touray said.
Read Other Articles In Article (Archive)