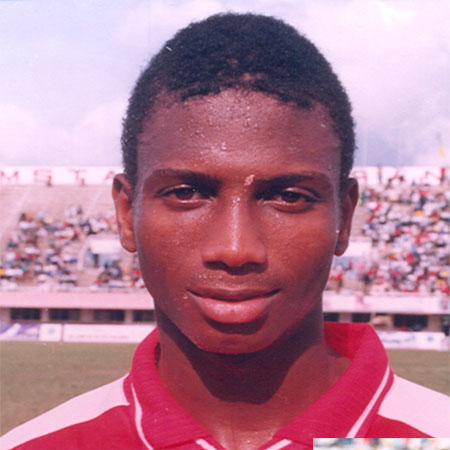 Gambia and Brann midfielder, Tijan Jaiteh has been voted best player Monday night despite his side poor performance against fellow Gambian teammate Ebou Sohna's  Sandefjord .Due to technical error at the Stadium, the Gambian international whose side lost 1-0 only got to know the result of the SMS voting format at the end of the match.
''It puts me very much appreciated. It means a lot to me that the fans support me and think I do well on the pitch, "said Jaiteh told Brann.no.
After a heavy winter and spring, the young Gambians woke up in earnest and has received much praise from coach Steinar Nilsen in recent games.
''I hope to stay in shape now and help the team as best I can come. The tough start has only made me stronger. Now I enjoy playing with my teammates and think I will progress with my best form on the training ground which is very good. As a result, I see that my football is better, too. I notice a difference,'' Jaiteh posited.
The midfielder started the match in a pair with Gylfi Einarsson for the second consecutive time in Rodolph Austin and Eirik Bakke's absence. With high-stakes fight against Gambians team mate Ebrima Sohna opposite half.
''Unfortunately we lost and it was not a good game by us. We wanted to win last night in our own home ground. But now we see just ahead of Sunday's match against Start. It is a good opportunity for us to improve on the opponent's ground and forget about Sandefjord-fight, "he says. Gamsports.com.
Read Other Articles In Article (Archive)