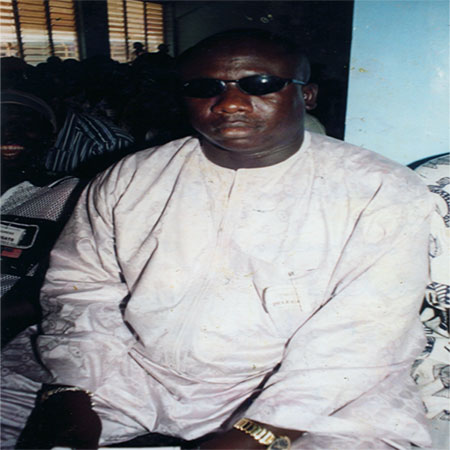 The President of the Gambia Football Association, Seedy MB Kinteh, has explained that there is no player who is indispensable in the senior national team.
Prexy Kinteh was talking to the press after the Scorpions beat Algeria by 1-0 on Saturday 14th June 2008, at the Independence Stadium in Bakau when he was asked if this team is the best team that Gambia has ever had. He said, " there is no best team in The Gambia. As I used to say, there is no player who is indispensable here. Without you there is another player around. We have a lot of players so if you don't have the chance to play then the others will play. That's not the issue, the issue is that we have Gambian players and that we have even more players than we actually need now."
The GFA Prexy expressed satisfaction and thanked the Gambian public for their support saying, "they really made us proud. He continued," special thanks go to the fans and the general public as they made us proud; we played both games peacefully and ended it peacefully without any violence." He said that it was put to the boys that they must win this game, and definitely the boys did very well. "We told them that they have to do the same in Algeria too; the team will be leaving on Tuesday17th June, 2008, and travelling via Dakar to Algeria so that the team will have three days to prepare for the encounter in Algiers, before the game kicks off on Friday 20th June 2008," he said. "The first time that the team went to Algeria the team lost to them by 1-0 from a penalty, but this time is going to be different because we know how to tackle them," he stated.
Read Other Articles In Article (Archive)