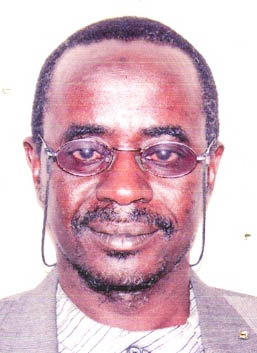 The minister of Forestry and Environment Jatto Sillah is the latest to lash out at the opposition in the country, describing them as not genuine.
Sillah, who was speaking Sunday during a tree-planting exercise at the University of the Gambia campus in Faraba Bantang, said the opposition camp in the country are not interested in the welfare of Gambians.
According to him, Gambians don't even talk about the opposition in the country nowadays. "This is because none of the opposition parties have interest in the welfare of Gambians," he said, adding that anyone who denies what he said, can come up with his or her party manifesto to show what they have or did for Gambians.
Forestry and Environment minister Sillah called on Gambians not to fool themselves, and to distance themselves from the opposition and concentrate on the country's current development trend.
He further called on Gambians not to allow anyone to dictate to them against the ruling APRC party, whose leader, he added, has this country at heart.
Commenting on the tree planting exercise, Jatto Sillah said anyone found engaged in illegal logging will not be spared as he or she will face the full force of the law.
He lauded forest users in The Gambia, especially officers of the Gambia Armed Forces, for their hard work and commitment.
Read Other Articles In Article (Archive)