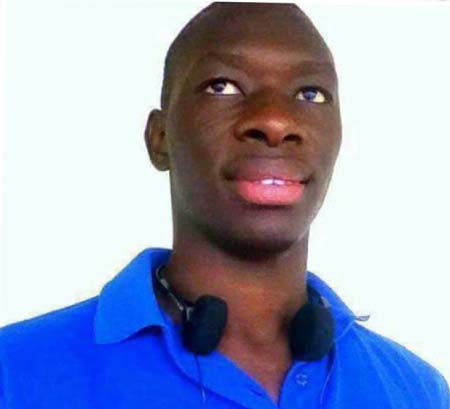 Defence counsel Combeh Gaye-Coker has emphasised the need for the protection of the fundamental and constitutional rights of her client, Alagie Abdoulie Ceesay, Teranga FM managing director.
Counsel made the remark while replying on points of law in the bail application she filed on behalf of Ceesay before Justice Mohammed Dan Azumi Balarabe of the Banjul High Court.
In her submission, Counsel Gaye-Coker said the protection of the fundamental and constitutional rights of her client needed to be considered and protected by the court.
She also urged the court to look into the previous rulings on bail in other decided cases and exercise those rulings in favour of her client.
Counsel Gaye-Coker added that the Director of Public prosecution (DPP) failed to discharge the burden of proof as to why bail should not be granted to the applicant.
"It is my submission that in respect of advocacy, counsel can make reference to facts which are not considered by the court or brought to the attention of the court and that will not cause injury to the previous ruling on bail for the applicant," she said.
She further challenged the DPP's submission that her application was more of an appeal and was misconceived, and appealed to the court to consider her application.
However, the DPP objected saying it is more like a response to argument or an affidavit, adding that a reply on points of law is like verification where there was an examination before.
He said there was nothing to reply on the points of law, only where there is a new issue introduced.
He said the defence counsel should have made such when she was doing her application.
But Counsel Gaye-Coker replied that in her submission during the case in reply to the applicant's submission, if the respondent refers to laws that are misunderstood, it's the duty of the applicant to draw the attention of the court to the provisions, leaving the court with the ultimate final say.
The trial judge, Justice Mohammed Dan Azumi Balarabe, at this juncture adjourned the hearing to rule on the matter.
The case was then adjourned to 14 September 2015.
Read Other Articles In Article (Archive)