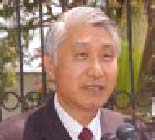 Over 300 patients were recently treated by a visiting Taiwanese medical team to The Gambia, at the Serrekunda Hospital.
The seven-member medical team from Mackay Memorial Hospital (MMH) in Taiwan are in the country, courtesy of The Gambia government and the government of the Republic of China on Taiwan.
Speaking to reporters at the hospital, the head of the medical team and a Cardiologist, Jiun-Yi Li, disclosed that they have treated over 300 patients during their two-day service at the hospital.
He disclosed that they have come along with specialists, such as Cardiologist, Dermatologist, Gynocologist, Administrators, and Phymatisians, in order to give first class treatments. He stated that they have also come with a portable Echographic Machine to examine patients with chest and heart problems and the abdominal parts of the body, especially in women.
Jiun-Yi Li further stated that they have detected four patients with heart problems that need overseas treatment. According to him, they also have medical teams in other parts of the world, especially in the Asian Pacific and the Caribbean countries. He said that they will proceed with work at the hospital today, Monday.
Mr. Jiun-Yi Li expressed delight at the hospitals they have visited, describing them as "systematic," while calling for more doctors to be involved in the health care service.
Also speaking, Mr. Malang Ndong, the Chief Executive Officer of the Serrekunda Hospital commended the medical team and the Taiwanese Embassy for allowing them to offer free medical services in The Gambia.
He described the gesture as a unique opportunity for all Gambians, while urging all to make the best use of it. He said that the MMH team diagnoses and offers a lot of advice to the patients. He disclosed that the hospital has started operation since February 2010, noting that patients should come on board, as they will continue their normal services when the Taiwanese Medical team departs.
Read Other Articles In Article (Archive)