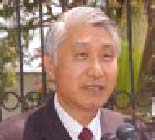 The Taiwan International Cooperation and Development Fund (ICDF) has launched its higher education scholarship programmes for 2011.
This year, the scholarships provided cover bachelor's degree programmes of four years, master's degree programmes of two years and doctorate degree of three years.
According to a media release from the Taiwanese embassy in Banjul, the ICDF has once again extended its generosity to Gambian people by offering numerous full scholarships to Gambians.
According to the release, Gambians interested in furthering their studies in Taiwan in the undergraduate, master's and doctorate degree programmes in tropical agriculture, clinical medicine, mechanical engineering, business administration, marine sciences and resource management, technology management, and many other fields can apply for the 2011 ICDF scholarship as soon as possible.
The scholarship package, the release added, would include airfares to and from Taiwan, housing, tuition fees, insurance, book costs, credit fee and allowances.
Interested persons in the civil society should apply through the PMO whilst the general public should apply through the University of The Gambia. This applies also for their English proficiency.
It is expected of applicants to submit along their application forms, copies of health report, and at least a diploma script.
Each programme has its own deadline of submission falling in between early March and April 2011.
Applicants must also submit the forms to the embassy and university at least ten days before each school's deadline, for further processing.
Students are encouraged to visit ICDF website www.icdf.org.tw for more information regarding the scholarships.
Taiwan has always placed international human resources development high on its agenda. Human resources development is no doubt one way through which Taiwan has used over the years to contribute to the sustainable development of her allied nations including The Gambia.
Established in 1996, the Taiwan ICDF's mission is to work for humanity, sustainable development and the economic progress of, in particular, nations around the world. The fund is active in sharing Taiwan's advantages and core strengths through a wide range of international development and cooperation projects that they cover around the globe.
Fully aware of the fact that one way of developing the human resource base of developing countries is training, the ICDF continues to give prominence to education among its activities.
Currently, there are several Gambian students pursuing various degree programmes in various universities in Taiwan most of them on ICDF scholarships.
Read Other Articles In Article (Archive)