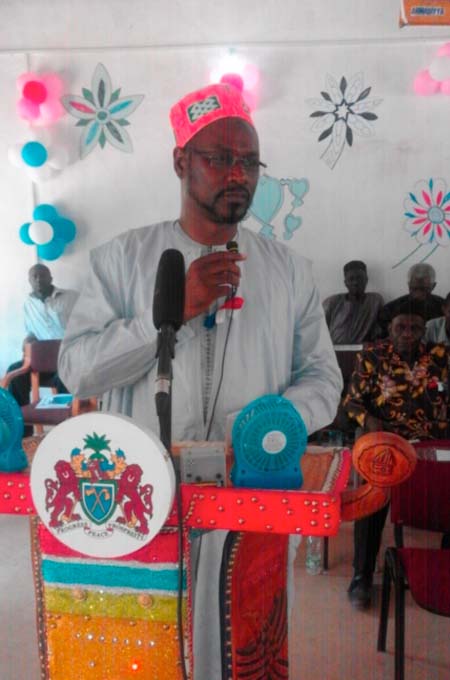 Cherno Omar Barry, permanent secretary at the Ministry of Higher Education, has said that school children now enjoy the rights of both basic and secondary education.

PS Barry made his statement at the graduation ceremony of Tahir Senior Secondary School in Mansakonko, Lower River Region recently.
He advised the students to be grateful to their parents who brought them into the world and who made them what they are today by spending their resources to get them educated.
He said they are now adults and they can decide things without the intervention of their parents, adding that they can now plan their future for themselves.
"Let them remember their parents anywhere they are and let them never stand against their parents unless it's against their religions," he said.
He also advised the students to respect their parents and give them care as well as be grateful to their teachers and their school administrators who have imparted knowledge to them.
PS Barry urged the graduating students to be grateful to the society, particularly their fellow students and friends who have stood by them under the sunshine and under the rain and who helped them to gain confidence when the going was very tough.
He also advised them to seek more knowledge that will give them guarantees and allow them to be careful of what knowledge they would seek.
He said the students must be humble because that was the only way to gain the respect of people.
"Make people aware and also be caring when you provide for them. Do not expect gratitude from them," he said.
He thanked the Ahmadiyya Muslim Jamaat for their effort towards education in The Gambia.
Read Other Articles In Article (Archive)